Click on map for larger view--------------->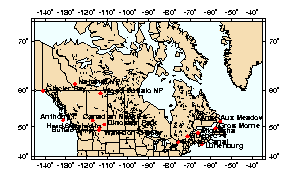 Or see a map of all world heritage sites
World Heritage Sites in Canada
---
L'Anse aux Meadows National Historic Park
(51.67 N 55.50 W)

The park has the first historic traces of a European presence in the Americas, the ruins of a Norse settlement from the 11th century, with wooden and earth houses similar to those found in Norway. According to the Sagas, in 985-6 Bjarni Herjolfsson was blown off course from his trip to Greenland and spotted Newfoundland. In 995-996, Lief Eriksson went looking for this land and described Vinland. Thorfinn Karlsefin and Thovald Eriksson led an expedition to find Vinland and established a village for 3 years in what is now L'Anse Aux Meadows. While there the first child born to Europeans on the North American continent was born: Snorri Thorbrandsson.

A Norwegian team in 1960, led by Helge and Anne Stine Ingstad discovered the site while searching for Vinland, the first Viking settlement in North America. Helge met a local fisherman, George Decker, who showed him what locals thought was an aboriginal camp. Excavation of the site later discovered the Viking settlement. During the 1920s, Newfoundland author W.A.Munn in his book "the Wineland Voyages" first suggested the L'Anse aux Meadows area might be the site of the Norse Saga's Vinland.
Mott, R.J. 1975. Palynological studies of peat monoliths from L'anse Aux Meadows Norse site, Newfoundland. Geological Survey of Canada, Paper 75-1, Part A, Ottawa, Ontario, pp. 451-453
---
Nahanni National Park
(61.07-62.00 N 123.60-127.38 W)

This park has one of the most spectacular wild rivers in North America.
---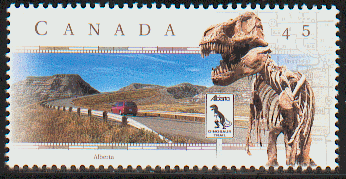 Dinosaur Provincial Park
(50.75 N 111.50 W)

This park contains some of the most important fossil discoveries ever made from the 'Age of Reptiles', in particular about 35 species of dinosaur, dating back some 75 million years.
---
Kluane/Wrangell St. Elias/Glacier Bay/Tatshenshini-Alsek
(60.00 N 141.00 W) --
satellite image
---
Anthony Island (SGang Gwaay)
(52.10 N 131.20 W)

The village of Ninstints (Nans Dins) is located on a small island off the west coast of the Queen Charlotte Islands (Haida Gwaii). Remains of houses, together with carved mortuary and memorial poles, illustrate the Haida people's art and way of life.
---
Head-Smashed-In Buffalo Jump Complex
(49.72 N 113.72 W)

Located 18 km north & west of Fort Macleod in south-west Alberta are the remains of marked trails and an aboriginal camp where huge numbers of buffalo (American Bison) skeletons can still be found. Using their excellent knowledge of the topography and of buffalo behaviour, the native peoples killed their prey by chasing them over a precipice; the carcasses were later carved up in the camp below.
---
Wood Buffalo National Park
(58.00-60.67 N 111.00-115.50 W)
---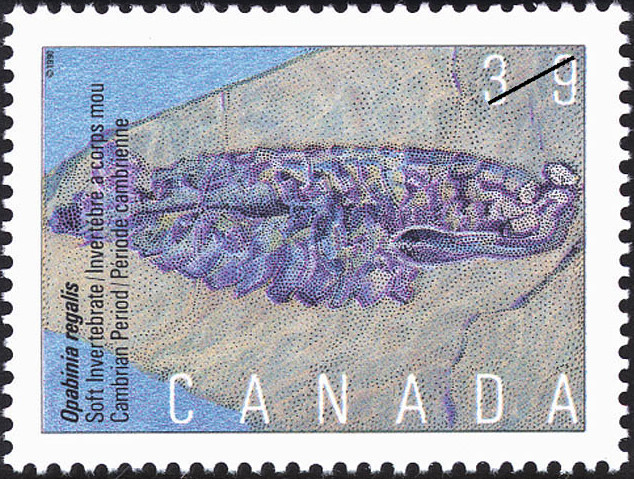 Canadian Rocky Mountain Parks
(50-54 N 115-119 W)

This site is composed of four national parks: Banff, Jasper, Yoho and Kootenay and of three British Columbia provincial parks: Mount Robson, Mount Assiniboine and Hamber (the last three added in 1990). The Burgess Shale Site, previously inscribed on the WHL, is part of the Canadian Rocky Mountain Parks.
---
Historic Area of Québec
(47.00 N 71.33 W)

Founded by the French explorer Champlain in the early 17th century, the former capital of Nouvelle-France came under English rule from the middle of the 18th century until the middle of the 19th century.
---
Gros Morne National Park
(49.33-49.92 N 57.42-58.17 W)

Anadromous Atlantic salmon and arctic char are found in park waters and also in permanent freshwater in landlocked lakes.
---
Waterton-Glacier International Peace Park
(49.00 N 113.90 W) --
satellite image
---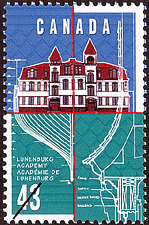 Old Town Lunenburg
(44.38 N 64.32 W)

Lunenburg is the best surviving example of a planned British colonial settlement in North America. Established in 1753, it has retained its original layout and overall appearance, based on a rectangular grid pattern drawn up in the home country.
---
Miguasha Park
(48.10 N 66.35 W)

Located in the town of Nouvelle on the shores of the estuary of Riviere Restigouche, Miguasha Park is an outstanding fossil site where one can find the fossils of spores, plants, invertebrates and 23 species of fish. This collection constitutes one of the most prestigious paleontology ecosystems of the Devonian Period found on earth 370 million years ago. Known as "The Age of Fishes", some of the best-preserved fossil specimens of the lobe-finned fishes that gave rise to the first four-legged, air-breathing terrestrial vertebrates (tetrapods) can be found here.
---
The Rideau Canal
(44.994 N 75.765 W)

The canal was built in the 19th century and covers 202 kilometres of the Rideau and Cataraqui rivers from Ottowa south to Kingston Harbour on Lake Ontario. It was built primarily for strategic military purposes at a time when Great Britain and the United States of America vied for control of the region.
---
Joggins Fossil Cliffs
(45.70 N 64.45 W)
---
Landscape of Grand Pre
(45.118 N 64.307 W)
---
Red Bay Basque Whaling Station
(51.725 N 56.425 W) --
satellite image
---
Mistaken Point
(46.629 N 53.175 W) --
satellite image
This fossil site is located at the south-eastern tip of the island of Newfoundland, in eastern Canada. It consists of a narrow, 17 km-long strip of rugged coastal cliffs. Of deep marine origin, these cliffs date to the Ediacaran Period (580-560 million years ago), representing the oldest known assemblages of large fossils anywhere. These fossils illustrate a watershed in the history of life on earth: the appearance of large, biologically complex organisms, after almost three billion years of micro-dominated evolution.
---
---
Back to the World Heritage List

Lynn Salmon <>{ Last updated: July 15, 2017