Mistaken Point World Heritage Fossil Site
by Lynn & John Salmon <>{
The Mistaken Point fossil site is located at the south-eastern tip of the island of Newfoundland. These fossils represent the oldest, complex multicellular life forms found anywhere on earth and date to the Ediacaran Period (580-560 million years ago). Visits to the site are only available by guided tour - booked in advance. We lucked out and our scheduled tour date had excellent weather, and our ranger guide, Edwina, was excellent.
The earth geocache: GC12YV3 Mistaken Point has some background information and provides an educational framework for a visit.
Tours meet at the Edge of Avalon Interpretive Center. After a 20-minute self drive to trail head parking, we split into two groups of 12 participants for a pleasant 2 mile walk to the fossil site. There we donned special protective booties, and enjoyed looking at and taking photos of many of the abundant fossils.
During the walk, we sampled our first bakeapple fruit found growing in the fields. These are small red/orange berries also called cloudberry. The name comes from anglicized French, "quelle est cette baie appelle" or "what is this berry called."
We spent the night at the only nearby lodging, the Edge of Avalon Inn. It has friendly staff, home made apple pie, and hearty breakfast which included some bakeapple jam.


Photos from Mistaken Point (August, 2018)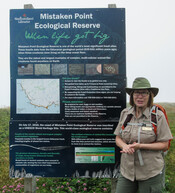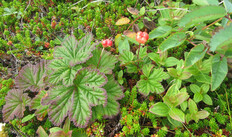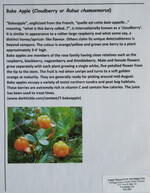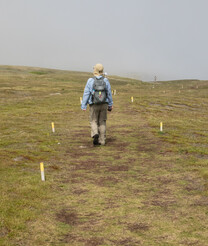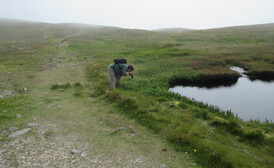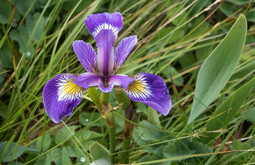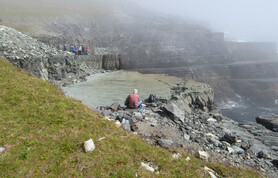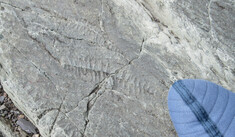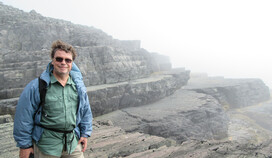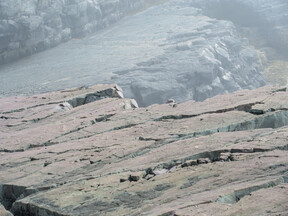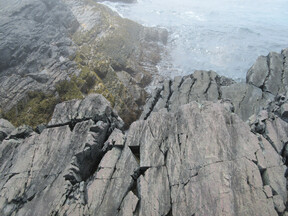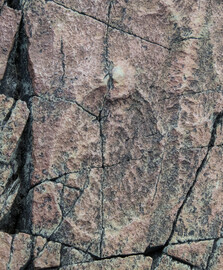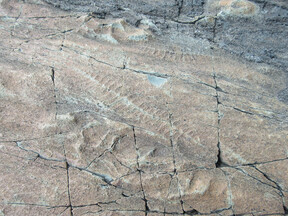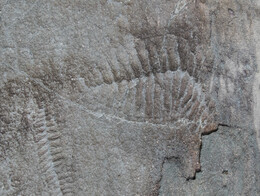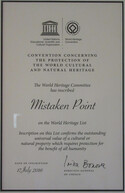 ---
Return to our Around Newfoundland: Puffins, but no Labrador Ducks adventure.
Lynn & John Salmon <>{