World Heritage Sites in Malta
---
City of Valletta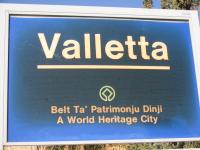 (35.90 N 14.50 E)

The capital of Malta, Valletta was placed on the World Heritage List in 1980. The city was built after the Great Siege of Malta in 1565, which checked the advance of Ottoman power in southern Europe, it was named after Grand Master de la Valette of the Knights of St. John. The knights had a long series of grand masters, then the island of Malta was taken by the French in 1798, but a Maltese revolt against the French garrison led to Valletta's seizure by the British in 1800. After 1814 the city became a British Mediterranean naval and military base. Its prime location in the Mediterranean caused it to be subjected to severe bombing raids during World War II and after withstanding another great siege the entire islands population was awarded the highest British civilian award, the George Cross. Malta became an independent democratic republic in 1974.
---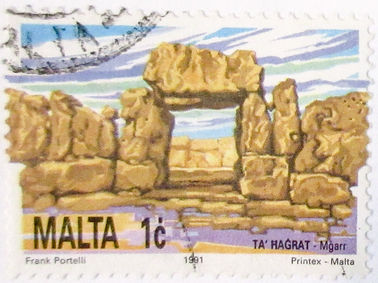 Megalithic Temples
(36.03 N 14.25 E)

The site has been extended from the Ggantija Temples on the Island of Gozo and now includes five prehistoric temples situated on the islands of Malta and Gozo.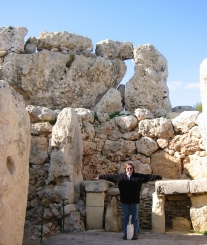 ---
Hal Saflieni Hypogeum
(35.87 N 14.50 E)

By far the best place we visited while on Malta, the Hypogeum is located near the center of the town of Paola. Dating back to c. 3200 BC, the Hypogeum is an immense underground temple or tomb complex. The fragility of the internal microclimate has restricted access to a limited number of visitors (approx. 10/hour during a typical 7-8 hour day period).
---
---
Back to the World Heritage List

Lynn Salmon <>{ Last updated: November 7, 2019