Valletta (also spelled Valetta)
(35.90 N 14.50 E)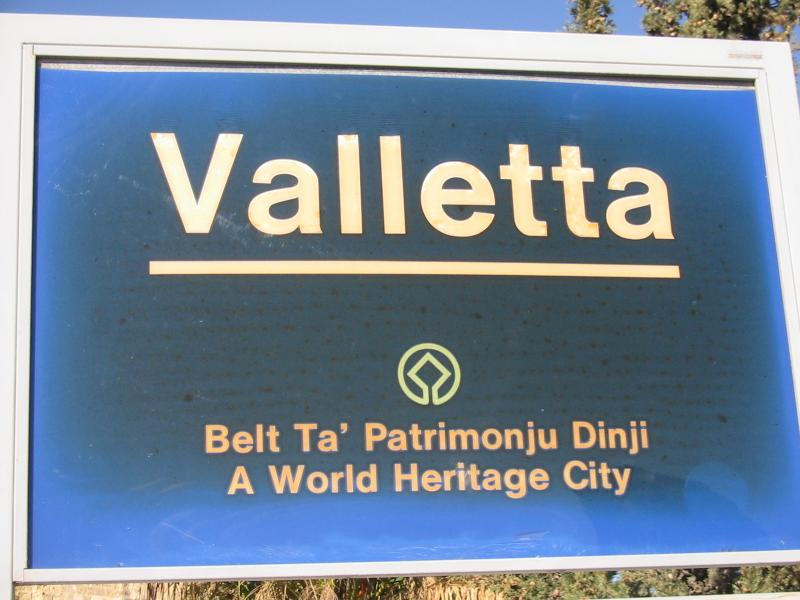 Seaport and capital of Malta, on the northeast coast of the island. The nucleus of the city is built on the promontory of Mount Sceberras that runs like a tongue into the middle of a bay, which it thus divides into two harbours, Grand Harbour to the east and Marsamxett (Marsamuscetto) Harbour to the west. Built after the Great Siege of Malta in 1565, which checked the advance of Ottoman power in southern Europe, it was named after Jean Parisot de la Valette, grand master of the order of Hospitalers (Knights of St. John of Jerusalem), and became the Maltese capital in 1570. The Hospitallers were driven out by the French in 1798, and a Maltese revolt against the French garrison led to Valletta's seizure by the British in 1800. After 1814 the city became a British Mediterranean naval and military base of the first importance; it was subjected to severe bombing raids in World War II and was the place where the Italian fleet surrendered in 1943.
One of the most interesting buildings in Valletta is St. John's Co-Cathedral, which was formerly the conventual church of the Hospitaler order and is now equal in rank with the archbishop's cathedral at Mdina. It was designed by the Maltese architect Gerolamo Cassar and built between 1573 and 1578. Other important buildings by Cassar are the Palace of the Grand Masters (1574), now the residence of the president of the Republic of Malta and the seat of the House of Representatives and containing the armoury of the Hospitalers; the Aragon Auberge, now the Ministry of Education and Culture; the Provence Auberge, now the National Museum; and the Castile and Lehe prime minister. Of the other auberges (lodges built for the langues, or nationalities, of the Hospitalers), those of France and Auvergne were destroyed in World War II, and that of Italy was heavily damaged. The National Malta Library was built in the late 18th century; the University of Malta was founded by Pope Clement VIII in 1592; the Manoel Theatre dates from 1731-32; and the National Museum of Fine Arts (opened 1974) is housed in a residence dating from 1571.
Valletta has little industry but is the centre of the large transit trade and the local trade of the islands. Since World War II its naval dockyard has been converted for commercial use. The city's artistic treasures and equable climate sustain a considerable tourist trade. Pop. (1986 est.) 9,263.
From: Encyclopaedia Britannica
---
Back to the World Heritage List

Lynn Salmon <>{ Last updated: April 25, 2019