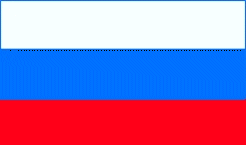 World Heritage Sites in the Russian Federation
---
Historic Centre of St. Petersburg and related groups of monuments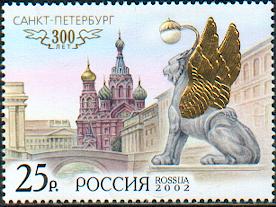 (59.92 N 30.42 E)

St. Petersburg is on the same latitude as the southern part of Greenland and Alaska. It is made up of 101 islands separated by 65 rivers, channels and strems, and spanned by more than 400 bridges giving rise to the nickname 'Venice of the North'. The city began in 1703 under Peter the Great. It was known as Leningrad in the former USSR, and is closely associated with the October Revolution.
---
Kizhi Pogost
(62.07 N 35.22 E)

The "pogost" of Kizhi - the Kizhi enclosure - is located on one of the many islands on Lake Onega, in Karelia.
---
Kremlin and the Red Square in Moscow
(55.75 N 37.62 E)
---
Historic Monuments of Novgorod and suroundings
(58.52 N 31.28 E)
---
Cultural and historic ensemble of the Solovetsky Islands
---
The White Monuments of Vladimir and Suzdal
Vladimir: (56.17 N 40.42 E) -- Suzdal: (56.43 N 40.43 E)
---
Architectural ensemble of the Trinity-Sergius Lavra in Sergiev Posad
(56.33 N 38.17 E)

The famous icon "The Trinity" by Andrei Rublev is housed at the Lavra.
---
The Church of the Ascension, Kolomenskoye
(55.667 N 37.671 E) --
satellite image
---
Virgin Komi Forests
(61.42-65.75 N 57.45-61.33 E) --
satellite image
---
Volcanoes of Kamchatka
(56.00 N 158.50 E) --
satellite image
The area comprises five distinct areas: Kronotsky Zapovednik, Bystrinsky Nature Park, Nalychevo Nature Park, Southern Kamchatka Nature Park, and Southern Kamchatka State Nature Reserve. The landscape is of exceptional natural beauty with its large symmetrical volcanoes, lakes, wild rivers and spectacular coastline. It also contains superlative salmon spawning areas.
---
Lake Baikal
(53.00 N 107.67 E) --
satellite image
---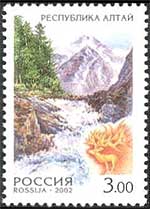 Golden Mountains of Altai
(50.50 N 86.00 E) --
satellite image
Located 450 km southwest of Novosibirsk.
---
The Western Caucasus
(44.0 N 40.0 E) --
satellite image
Geologically, the Caucasus Mountains belong to a system that extends from southeastern Europe into Asia. The mountains are composed of granite and crystalline rock. Elbrus, which has an altitude of 5642 m (18,510 ft), is the highest peak in Europe. Other notable peaks include Dykh-Tau, 5,204 m (17,073 ft); Koshtan-Tau, 5,144 m (16,876 ft); and Kazbek, 5,037 m (16,526 ft).
---
The Ensemble of Ferapontov Monastery
(59.95 N 38.57 E)
---
Historic and Architectural Complex of the Kazan Kremlin
(55.83 N 49.17 E)
---
Curonian Spit
(55.72 N 20.52 E)

See World Heritage in Lithuania for more info.
---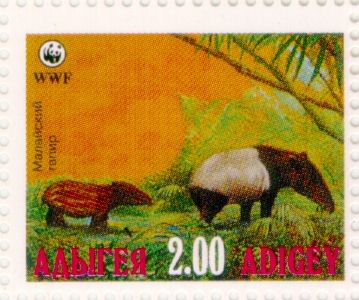 Central Sikhote-Alin
(45.20 N 136.50 E)

The site stretches from the peaks of Sikhote-Alin to the Sea of Japan and is important for the survival of many endangered species such as the Amur tiger.
---
Citadel, Ancient City and Fortress Buildings of Derbent
(42.05 N 48.30 E)
---
Uvs Nuur Basin
(50.27 N 92.72 E)

The site is made up of twelve protected areas representing the major biomes of eastern Eurasia. The steppe ecosystem supports a rich diversity of birds and the desert is home to a number of rare gerbil, jerboas and the marbled polecat.
---
Ensemble of the Novodevichy Convent
(55.72 N 37.55 E)
---
Natural System of "Wrangel Island" Reserve
(71.18 N 179.72 W) --
satellite image
Located well above the Arctic Circle, the site includes the mountainous Wrangel Island (7,608-km2), Herald Island (11-km2) and surrounding waters. Wrangel was not glaciated during the Quaternary Ice Age resulting in exceptionally high levels of biodiversity for this region. The island boasts the worlds largest population of Pacific walrus and the highest density of ancestral polar bear dens. It is a major feeding ground for the gray whale migrating from Mexico.
---
Struve Geodetic Arc
Joint listing: Belarus, Estonia, Finland, Latvia, Lithuania, Norway, Republic of Moldova, Russian Federation, Sweden, Ukraine
The Struve Arc is a chain of survey triangulations running through ten countries and over 2,820km from Hammerfest in Norway to the Black Sea. The survey was carried out between 1816 and 1855 by the astronomer Friedrich Georg Wilhelm Struve, and represented the first accurate measuring of a long segment of a meridian. 34 of the original 265 station points are included in the listing.
See Belarus listing for more information.
---
Historical Center of the City of Yaroslavl
(57.653 N 39.876 E)
---
Putorana Plateau
(69.047 N 94.158 E)
---
Lena Pillars Nature Park
(60.724 N 127.007 E) --
satellite image
---
Bolgar Historical And Archaeological Complex
(54.979 N 49.056 E)
---
Assumption Cathedral and Monastery of the town-island of Sviyazhsk
(55.770 N 48.653 E) -- satellite view
---
Landscapes of Dauria
( multiple locations)

Shared between Mongolia and the Russian Federation, this site is an outstanding example of the Daurian Steppe eco-region, which extends from eastern Mongolia into Russian Siberia and north-eastern China. Cyclical climate changes, with distinct dry and wet periods lead to a wide diversity of species and include habitats for rare species, such as the White-Naped crane and the Great bustard, as well as millions of vulnerable, endangered or threatened migratory birds. It is also a critical site on the migration path for the Mongolian gazelle.
---
Bikin River Valley
(46.683 N 136.661 E)

This is an extension to the existing Central Sikhote-Alin site inscribed in 2001.
---
Churches of the Pskov School of Architecture
(57.807 N 28.328 E) --
satellite image
---
Petroglyphs of the Lake Onega and White Sea
(61.7299 N 36.0126 E) -- satellite image

The site contains 4,500 petroglyphs carved in the rocks during the Neolithic period dated 6 to 7 thousand years ago and located in the Republic of Karelia in the Russian Federation.
---
---
Back to the World Heritage List

Lynn Salmon <>{

Last updated: August 13, 2021