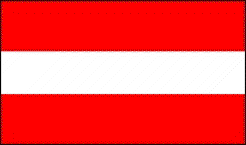 World Heritage Sites in Austria
---
Historic Centre of the City of Salzburg
(47.80 N 13.05 E)

The Roman town of Juvavum built in 15 AD was established on the site of the future town of Salzburg. Salzburg and its fortifications were built in the 9th century. The town filled up with monuments. Great artists lived and worked in the city, and it enjoyed a Baroque renaissance.
---
Palace and Gardens of Schonbrunn
(48.20 N 16.37 E)

Schonbrunn was the residence of the Habsburg emperors and the site of the world's first zoo in 1752. It was designed by the architects Johann Bernhard Fischer von Erlach and Nicolaus Pacassi and is full of examples of decorative art and a perfect example of Gesamtkunstwerk.
---
Hallstatt-Dachstein Salzkammergut Cultural Landscape
(47.33 N 13.39 E)
---
Semmering Railway
(47.38 N 15.49 E)

The railray runs through a spectacular mountain landscape. Built between 1848 and 1854, it is a great feat of civil engineering from this pioneering phase of railway building resulting in continuous use of the line up to the present day.
---
City of Graz
(47.08 N 15.37 E)
---
Wachau Cultural Landscape
(48.22 N 15.28 E)

The Wachau is a beautiful stretch of the Danube Valley between Melk and Krems.
---
Historic Center of Vienna
(48.22 N 16.38 E)
---
Cultural Landscape of Fertö-Neusiedlersee
(47.72 N 16.72 E)

Known as Lake Neusiedl in Austria, over the border in Hungary the southern third of this large lake is known as Lake Ferto.
---
Prehistoric Pile Dwellings Around the Alps
( multiple locations)

Joint listing with Austria, France, Germany, Italy, Slovenia, and Switzerland. This property includes 111 small individual sites with the remains of prehistoric pile-dwelling (or stilt house) settlements in and around the Alps built from around 5000 to 500 B.C.
---
Primeval Beech Forests of the Carpathians
( multiple locations)

For more links see Joint listing with Slovakia.

Joint listing with Slovakia, Ukraine and Germany and Albania, Austria, Belgium, Bulgaria, Croatia, Italy, Poland, Romania, Slovenia, Spain. These are the largest remaining virgin forests of the European beech (Fagus sylvatica). They also hold the largest and tallest beech specimens in the world. This site originally consisted of ten separate components along an 185 km axis from the Rakhiv Mountains and the Chornohirskyi Range in the Ukraine, west along the Polonynian Ridge, to the Bukovske Vrchy and Vihorlat Mountains in Slovakia. The listing was extended in 2011 to include 5 Ancient Beech forests in Germany and further extended in 2017 to include more forests in 10 countries.
---
---
Back to the World Heritage List

Lynn Salmon <>{

Last updated: May 6, 2021