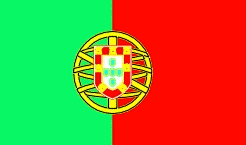 World Heritage Sites in Portugal
---
Central Zone of the Town of Angra do Heroismo in the Azores
(38.63 N 27.20 W)
---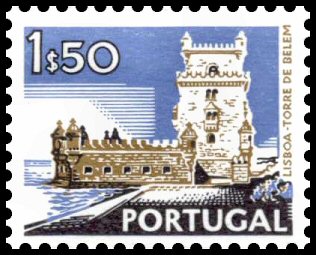 Monastery of the Hieronymites and Tower of Belem, Lisbon
(38.68 N 9.20 W)
---
Monastery of Batalha
(39.65 N 8.82 W)
---
Convent of Christ in Tomar
(39.60 N 8.42 W)
---
Historic Center of Evora
(38.573 N 7.908 W)
---
Alcobaca Monastery with the tombs of Ines de Castro and King Dom Pedro
(39.55 N 8.97 W)

Famous for it's Cistercian abbey, Alcobaca is situated in a valley where the rivers Alcoa and Baca join. The Monastery was begun in 1178, and is one of the first examples of Gothic architecture in Europe. The facade was remodelled in the 17th and 18th centuries in baroque style. Interesting features include the Gothic portal; tombs of King Pedro and D. Ines; and a water course diverted to run through the ancient kitchen.
---
Cultural Landscape of Sintra
(38.80 N 9.38 W)
---
Historic Centre of Oporto
(41.17 N 8.58 W)
---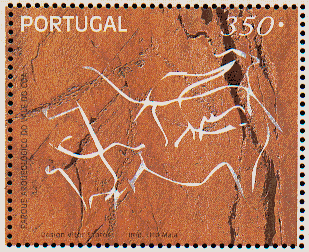 Prehistoric Rock-Art Sites in the Coa Valley
(40.99 N 7.10 W)
---
Laurisilva of Madeira
(32.77 N 17.0 W)
---
Alto Douro Wine Region
(41.102 N 7.799 W)
---
Historic Centre of Guimaraes
(41.45 N 8.30 W)

Guimaraes was the seat of Duke Henry of Burgundy, leader of the Crusade against the Moors. Also, the birthplace of Henry's son, Alfonso, the first king of Portual. It was taken by Alfonso VII of Leon in 1127 and later became the royal residence. It is a well-preserved and authentic example of the evolution of a Medieval settlement into a modern town.
---
Landscape of the Pico Island Vineyard Culture
(Azores: 38.51 N 28.54 W)
---
Garrison Border Town of Elvas and its Fortifications
(38.880 N 7.163 W) --
satellite image
Elvas contains remains dating back to the 10th century ad, but its fortification began when Portugal regained independence in 1640. It is the largest bulwarked dry-ditch system in the world.
---
University of Coimbra - Alta and Sofia
(40.208 N 8.426 W) -- satellite image
---
Royal Building of Mafra - Palace, Basilica, Convent, Cerco Garden and Hunting Park (Tapada)
(38.937 N 9.3255 W) -- satellite image
---
Sanctuary of Bom Jesus do Monte in Braga
(41.555 N 8.377 W)
---
---
Back to the World Heritage List

Lynn Salmon <>{

Last updated: May 6, 2021