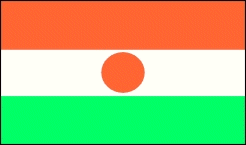 World Heritage Sites in Niger
---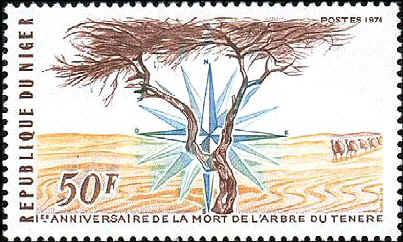 Air and Tenere Natural Reserves
(17.20-20.50 N 8.10-10.95 E) --
satellite image
This is the largest protected area in Africa, covering 7.7 million ha, though the area considered a protected sanctuary constitutes only one-sixth of the total area. It includes the volcanic rock mass of the Air, a small Sahelian pocket with isolated climate and flora and fauna. It is situated in the Saharan desert of Tenere.
---
W-Arly-Pendjari Complex
(11.90-12.58 N 2.07-2.83 E) --
satellite image
The W National Park is a major national park in Niger around a twist in the river Niger shaped like a "W". Most of the park is in Niger, but it also extends through areas of Benin and Burkina Faso. The park is known for its large mammals, including aardvarks, baboons, buffalo, caracal, cheetahs, elephants, hippopotamuses, leopards, lions, serval and warthogs.
---
Historic Centre of Agadez
(16.974 N 7.991 E)

An important crossroads of the caravan trade on the southern edge of the Sahara Desert.
---
---
Back to the World Heritage List

Lynn Salmon <>{ Last updated: November 7, 2019