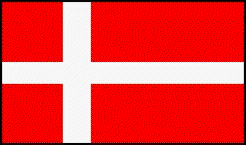 World Heritage Sites in Denmark
---
Jelling Mounds, Runic Stones, and Church
(55.756 N 9.420 E) --
satellite image
The complex of Jelling mounds, runic stones, and church is a unique illustration of the transition between the old Nordic religion and Christianity. One of the two grave mounds was probably the burial place of the Viking leader, King Gorm the Old, and the two runic stones are connected with the mounds. The first wooden church on the site of the present church structure was built around 960 A.D. when Harald Bluetooth introduced Christianity into Denmark, as he proclaimed on the larger of the two runic stones. The present church, a simple whitewashed structure of calcareous tufa, was constructed around 1100.
---
Roskilde Cathedral
(55.642 N 12.080 E)
---
Kronborg Castle
(56.039 N 12.621 E) --
satellite image
Kronborg Castle is one of the most important Renaissance castles in Northern Europe. The castle dates back to the 1420s and is located at Oresundskysten (the Sound Coast) in Helsingor (Helsinore) in north-east Sjealland (Zealand), Denmark. Kronborg Castle is commonly associated with Shakespeare's drama about Hamlet, Prince of Denmark.
---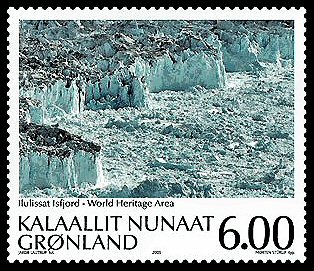 Ilulissat Icefjord
(69.13 N 49.5 W) --
satellite image
Sermeq Kujalleq is one of the fastest (19-m per day) and most active glaciers in the world. Located on the west coast of Greenland, 250-km north of the Arctic Circle, Greenlands Ilulissat Icefjord (40,240-ha) is the sea mouth of Sermeq Kujalleq, one of the few glaciers through which the Greenland ice cap reaches the sea.
---
The Wadden Sea
(53.529 N 8.556 E)

Joint listing with The Netherlands and Germany.
---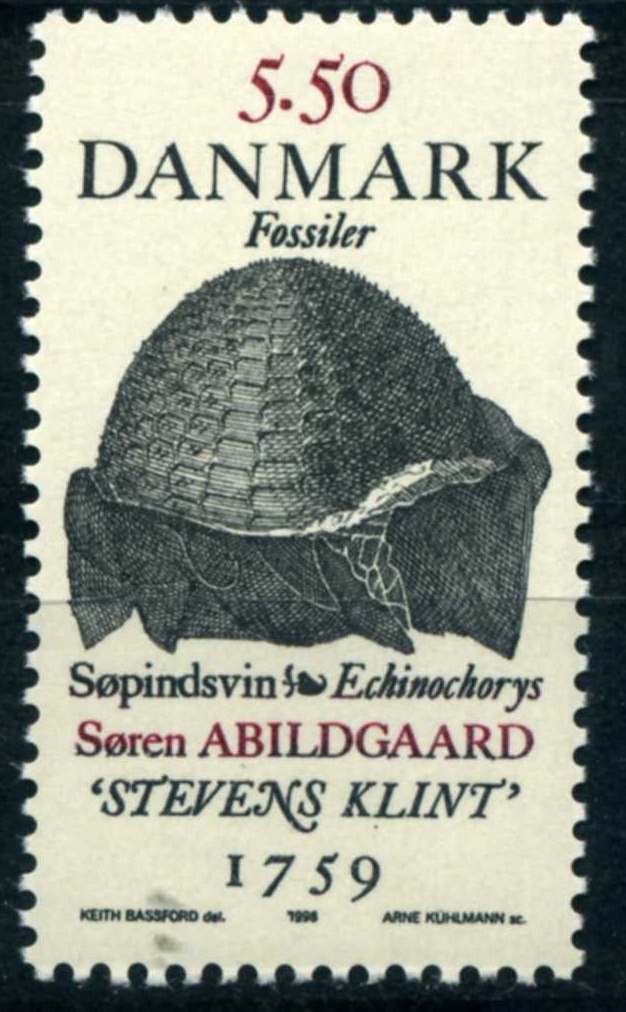 Stevns Klint
(55.267 N 12.423 E)

The Chicxulub meteorite crashed into the planet at the end of the Cretaceous, about 65 million years ago which may have caused the largest mass extinction in history. The geological site comprises a 15 km-long fossil-rich coastal cliff from the cloud of ash formed by the impact of the meteorite.
---
Christiansfeld, a Moravian Church Settlement
(55.356 N 9.481 E)

Dating from 1773, the town was planned to represent the Protestant urban ideal, constructed around a central Church square.
---
The par force hunting landscape in North Zealand
(55.914 N 12.357 E)

This site encompasses the two hunting forests of Store Dyrehave and Gribskov, plus the hunting park of Jaegersborg Hegn/Jaegersborg Dyrehave. This is a designed landscape where Danish kings and their court exercised par force hunting, or hunting with hounds.
---
Kujataa Greenland: Norse and Inuit Farming at the Edge of the Ice Cap
( multiple locations)
---
Aasivissuit-Nipisat
(67.064 N -51.433 S) --
satellite image
Inuit hunting ground between ice and sea in Greenland.
---
---
Back to the World Heritage List

Lynn Salmon <>{

Last updated: May 6, 2021