Curling Outdoors on a Pond
by Lynn Salmon and John Salmon -- February 14-16, 2014
We had a great time at the first annual Lake Morey Pondspiel (visit link). This meant curling outdoors on a pond in Vermont over the Valentine's weekend with 16 teams of intrepid curlers prepared to curl like they did in Scotland in the 1500's.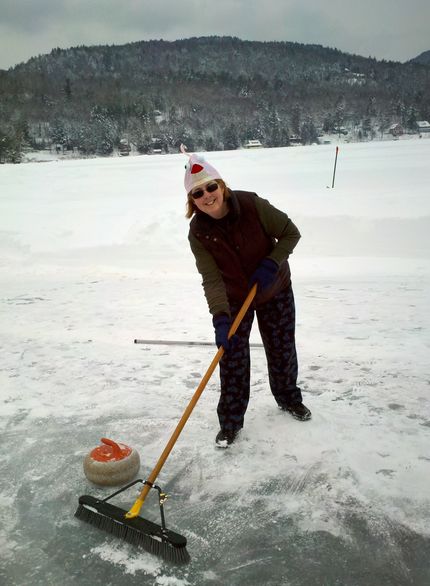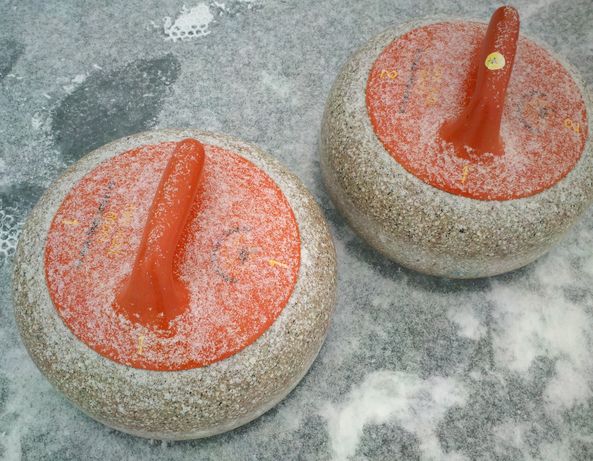 The weather added some unexpected twists to the curling experience. Light snow during our first couple of games meant players were madly sweeping at most times trying to keep a clear path for the stones. It was amazingly fun and surprisingly exhausting!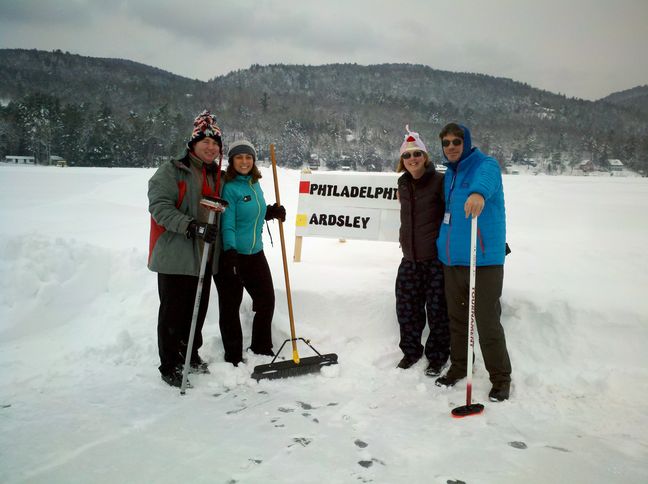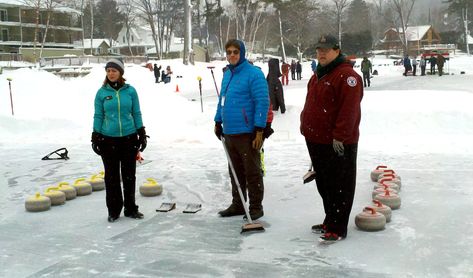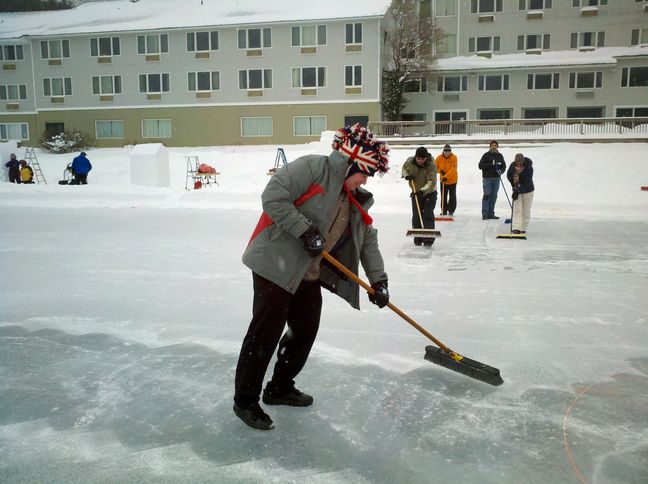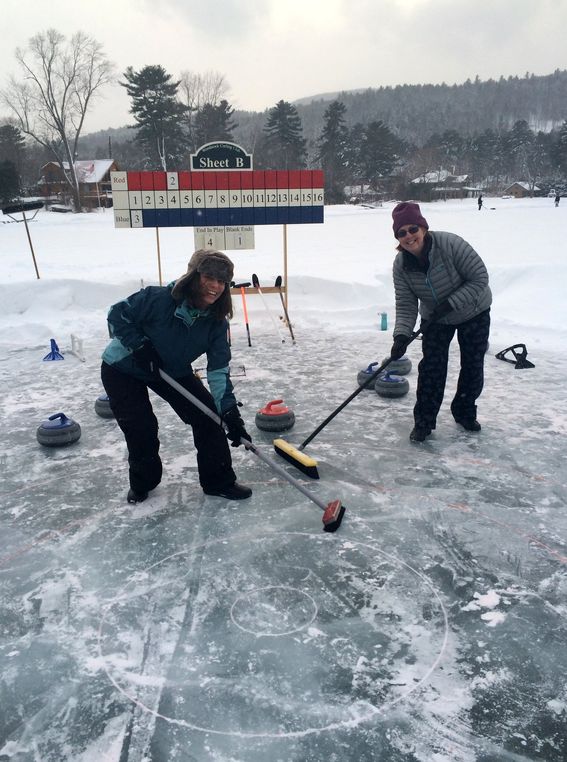 With Andy Eaton (skip) and Leslie Avendano Eaton (pictured above) our Ardsley team swept the way to total victory and became Pondspiel champions.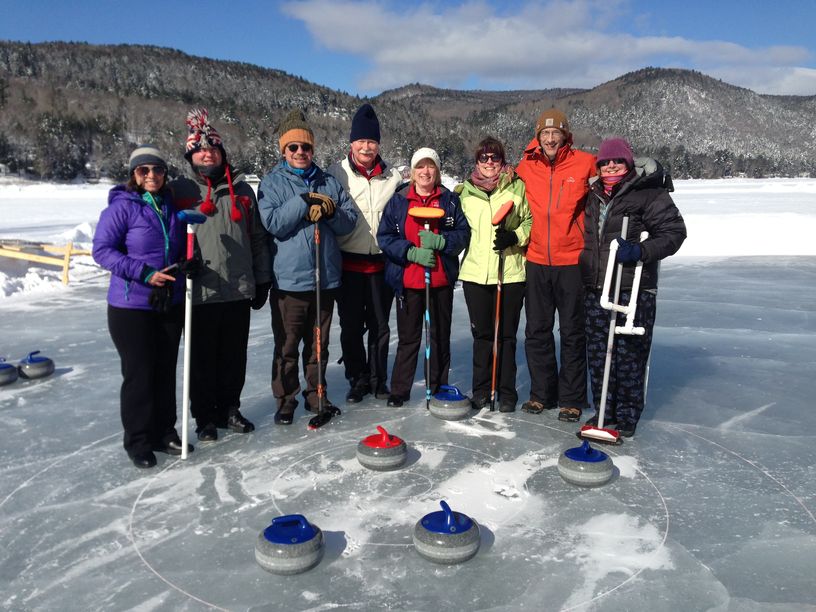 We had a beautiful sunny day for our final game against the Rutland team skipped by Matthew Gibbs.
Lynn Salmon <>{