Pecan Pie Recipe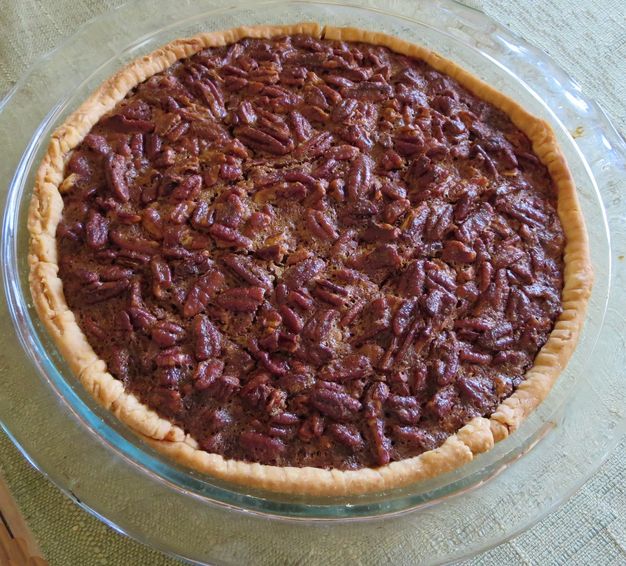 1 pie shell
1/4 cup butter
1 cup firmly packed brown sugar
3 eggs
1/2 cup molasses (optional - add 2 tbsp real maple syrup)
2 tsp vanilla
1 tsp nutmeg
1 tsp allspice
1/2 tsp cloves, powdered
2 tsp cinnamon
1/2 tsp salt
2 - 2.5 cups broken pecan pieces
Prepare 1 pie shell and put it in the bottom of a pie pan. Press the sides of the shell up along the sides of the pan such that it will stick up ~0.25 inch above the filling.
Cream the butter and brown sugar in a large bowl.
Add eggs one at a time, mixing thoroughly after each addition.
Mix in vanilla and molasses, then add all of the dry spices and stir.
Finally, add pecan pieces. We like our pie to be very dense with nuts and often add as much as 3 cups. Adjust quantity according to taste. The pie can also be made with walnuts.
Pour filling into the shell. Bake the pie for 35-40 minutes at 375oF.
---
---
Lynn Salmon <>{