In addition to world heritage sites, puffin colonies, and other birding spots, we visited sites that caught our attention along the way and found a few geocaches. Our name is "salmon", so the town of Salmonier jumped out at us. And, of course, the Salmonid Interpretation Center in Grand-Falls Windsor was another must see.
Bonavista Peninsula
John Cabot landed at Cape Bonavista in 1497. He was looking for Asia when he discovered "new founde lande"
We found a couple of geocaches in the area including GC2MC7T: Dungeon Provincial Park and the Bonavista Lighthouse.
After an excellent lunch at Miflins Tea House, we recommend the Fisherman's Brewis (pronounced like bruise), we visited the Ryan House Fish Wharf Museum. The Ryan Premises National Historic Site commemorates the history of cod fishery in Newfoundland. The Ryan family built one of Labrador's largest fish mercantile firms and were based on the Bonavista waterfront.
Photos from Bonavista Peninsula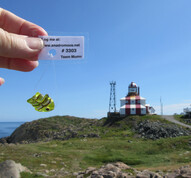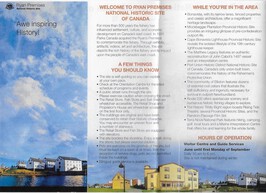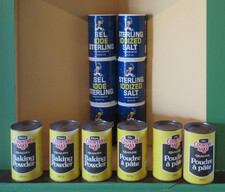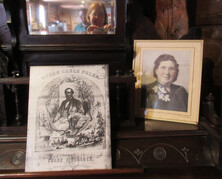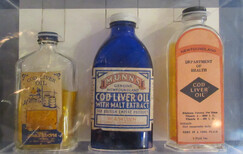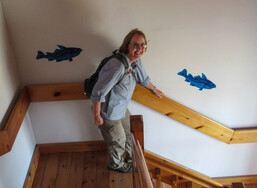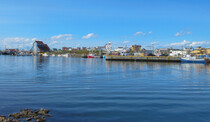 ---
Terra Nova
Newfoundland's provincial flower, the pitcher plant, really does look like a water pitcher. We found some of these carnivorous plants on our first walk in Terra Nova National Park. We took the Ochre Hill Trail which traversed a variety of habitats, including a boggy section where the pitcher plants were found, and included a climb to a viewpoint.
The most exciting part of this walk was spotting a new life bird, the Spruce Grouse (Falcipennis canadensis). It was strutting along the trail and eating some type of white berries. The only other birds we saw were a few common ravens.
We took a second walk on the Southwest Brook Trail, but it wasn't as pleasant as the first one. Partly due to the afternoon heat and bugs.
Photos from Terra Nova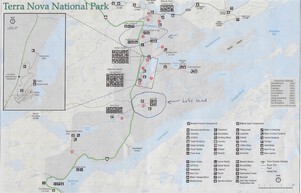 ---
---
Point Amour Lighthouse, Labrador
The St. Barbe - Blanc Sablon Ferry connects Newfoundland with Labrador at the Strait of Belle Isle. It's a car ferry, and we were able to purchase tickets in advance to ensure we had a spot. The crossing is a little under 2 hours.
On our way to Red Bay, we stopped to visit the Point Amour Lighthouse. It is the second tallest lighthouse ever built in Canada. Visitors can go inside, and enjoy a nice little museum. We also stretched our legs with a walk around the area and had a look at the shipwrecked HMS Raleigh. The Raleigh was planning to go salmon fishing before it ran aground on August 8, 1922.
Point Amour Lighthouse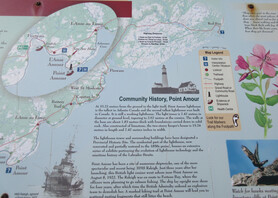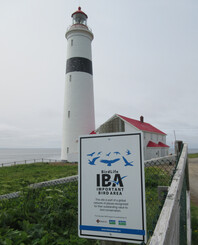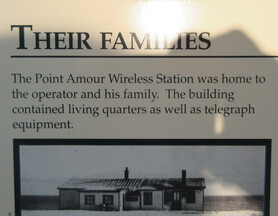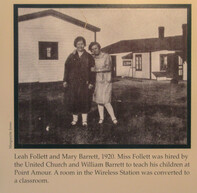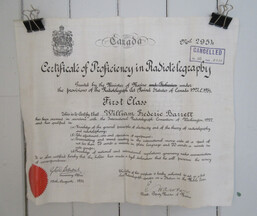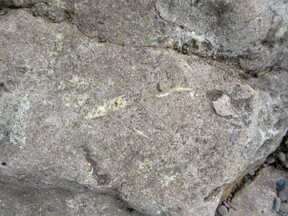 HMS Raleigh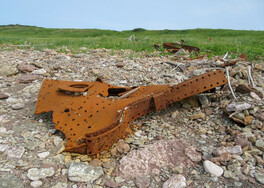 ---
St. Anthony Area
After an hour in Quebec (the ferry terminal is over the Quebec/Labrador border) and just enough time to find one Quebec geocache, we took the ferry back to Newfoundland and headed to the northern tip for a visit to St. Anthony and the remaining World Heritage Site, L'anse aux Meadows. We had a room at the Wildberry B&B - imagine The Shining meets National Lampoon.
We ate a couple of meals at the Light keepers House. They had great appetizers including moose spring rolls, bacon wrapped scallops, cod tongues, and bacalao fish cakes with pork scrunchins. Also partridgeberry pie for dessert. The restaurant is next to Iceberg Alley. We saw no icebergs in August, but were treated to views of whales. One did a big breach, and others were blowing away and flipping their tales.
On our second day we visited Burnt Cape Ecological Reserve which had an exciting 2 mile drive that required the 4-wheel drive of our rental car. Burnt Cape has a number of rare or endangered plants, some of which only grow here. We know nothing about plants, but took photos of a few of the ones we saw and found one geocache.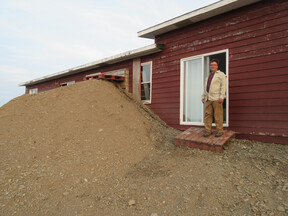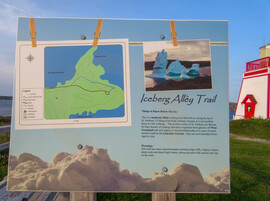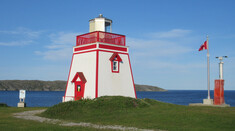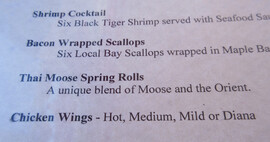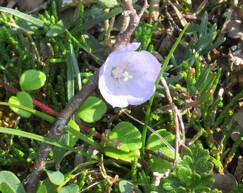 ---
Return to our Around Newfoundland: Puffins, but no Labrador Ducks adventure.
Lynn & John Salmon <>{