The Salmons' European Vacation: Switzerland
Summer, 1985
Summer is a great time for travel in Switzerland as winter skiing destinations turn into picturesque landscapes with plentiful hiking opportunities. And, the hostels were among the most lux and comfortable of any during our summer visit.
World Heritage Old City of Bern
Bern was the first of two destinations we visited in Switzerland. The city was founded in 1191 on a hill site surrounded by the Aare River. The city gradually expanded from Nydegg Castle to the Zytglogge (Clock Tower). Then to the Kafigturm (Prison Tower), Nydeggstalden and Mattenenge. The Christoffel Tower became the city gate after the last expansion in 1360.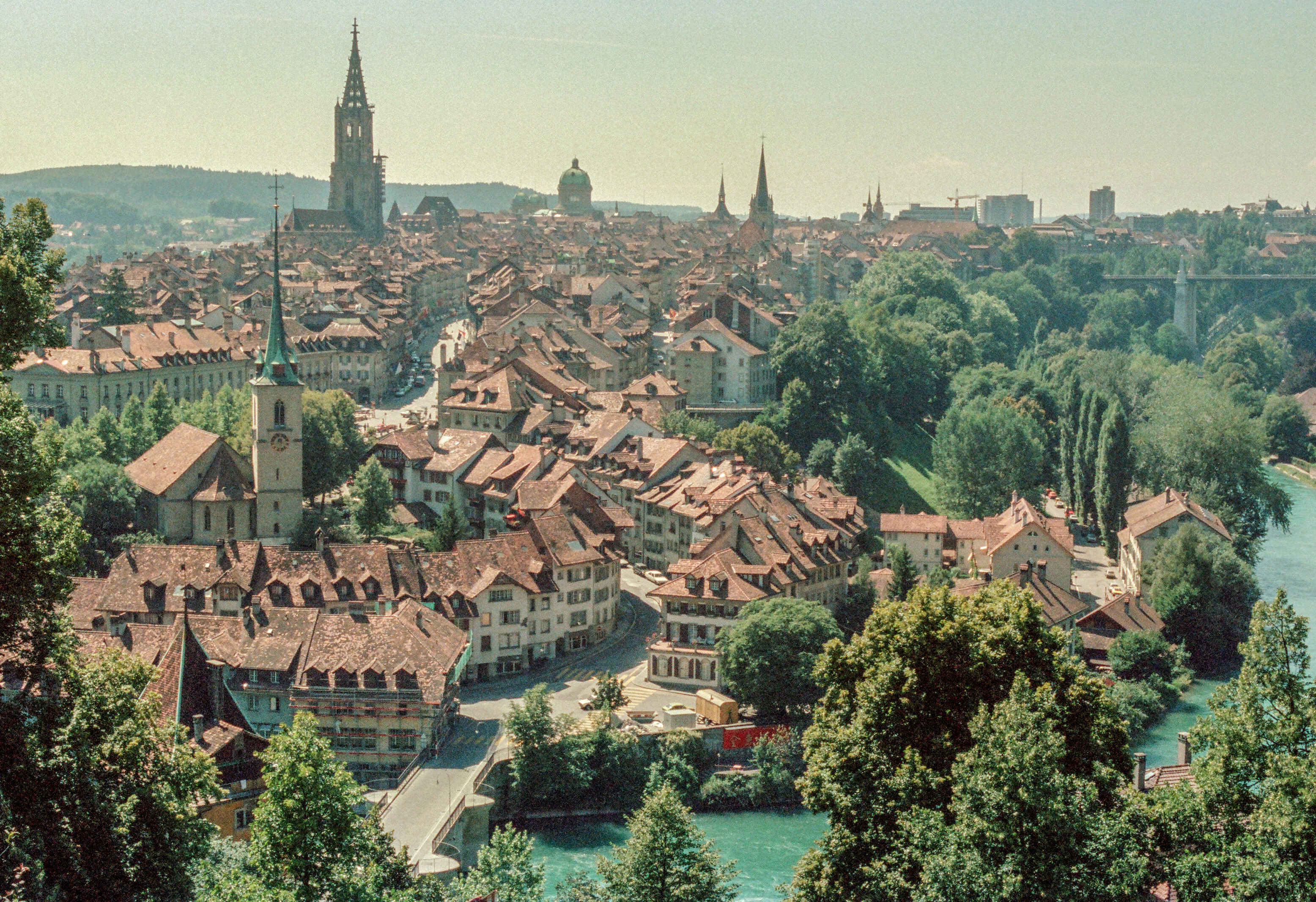 Zermatt and the Swiss Alps:
Everything is efficient in Switzerland, and it's a pleasure to visit, but don't touch the fruit at a grocery store or a stern-looking woman will slap you on the wrist.
We enjoyed some relaxing scenery and hiking around the town of Zermatt. We took a photo of an antlered animal on one of our walks later id'd as a Swiss Ibex.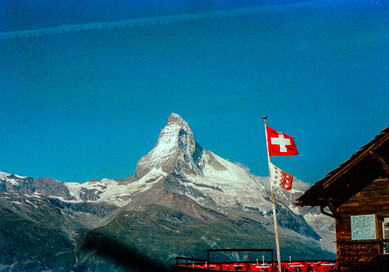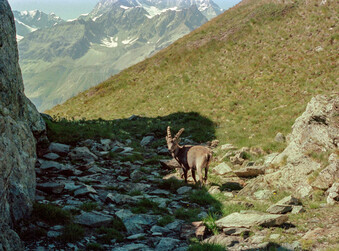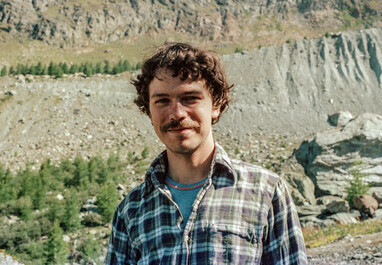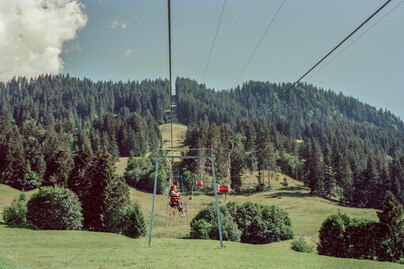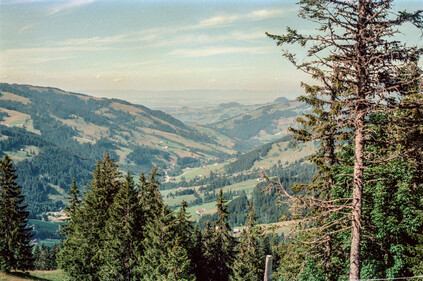 ---
Return to the Salmons' European Vacation adventure.
Lynn & John Salmon <>{