Canada (Gray) Jay (Perisoreus canadensis)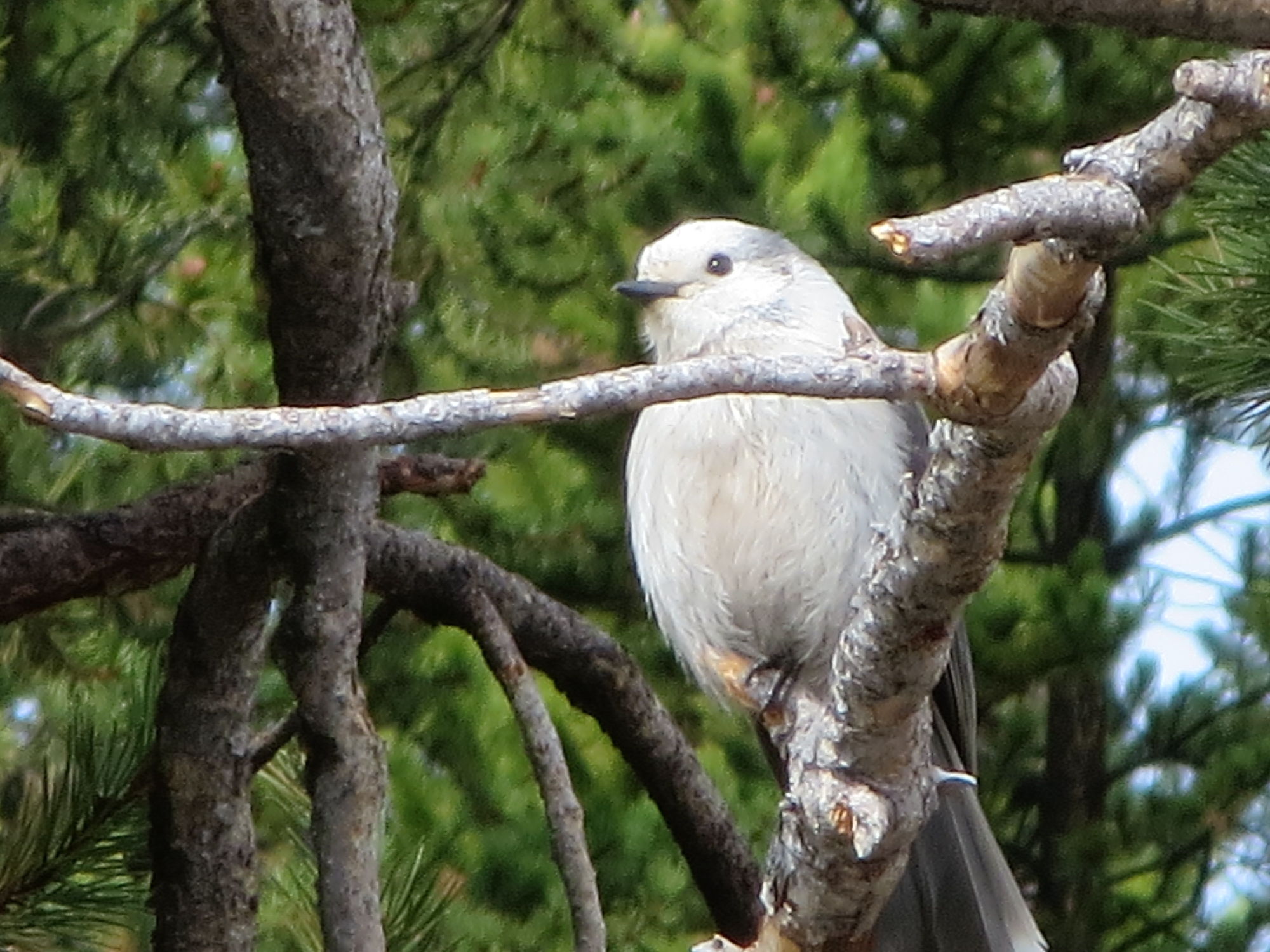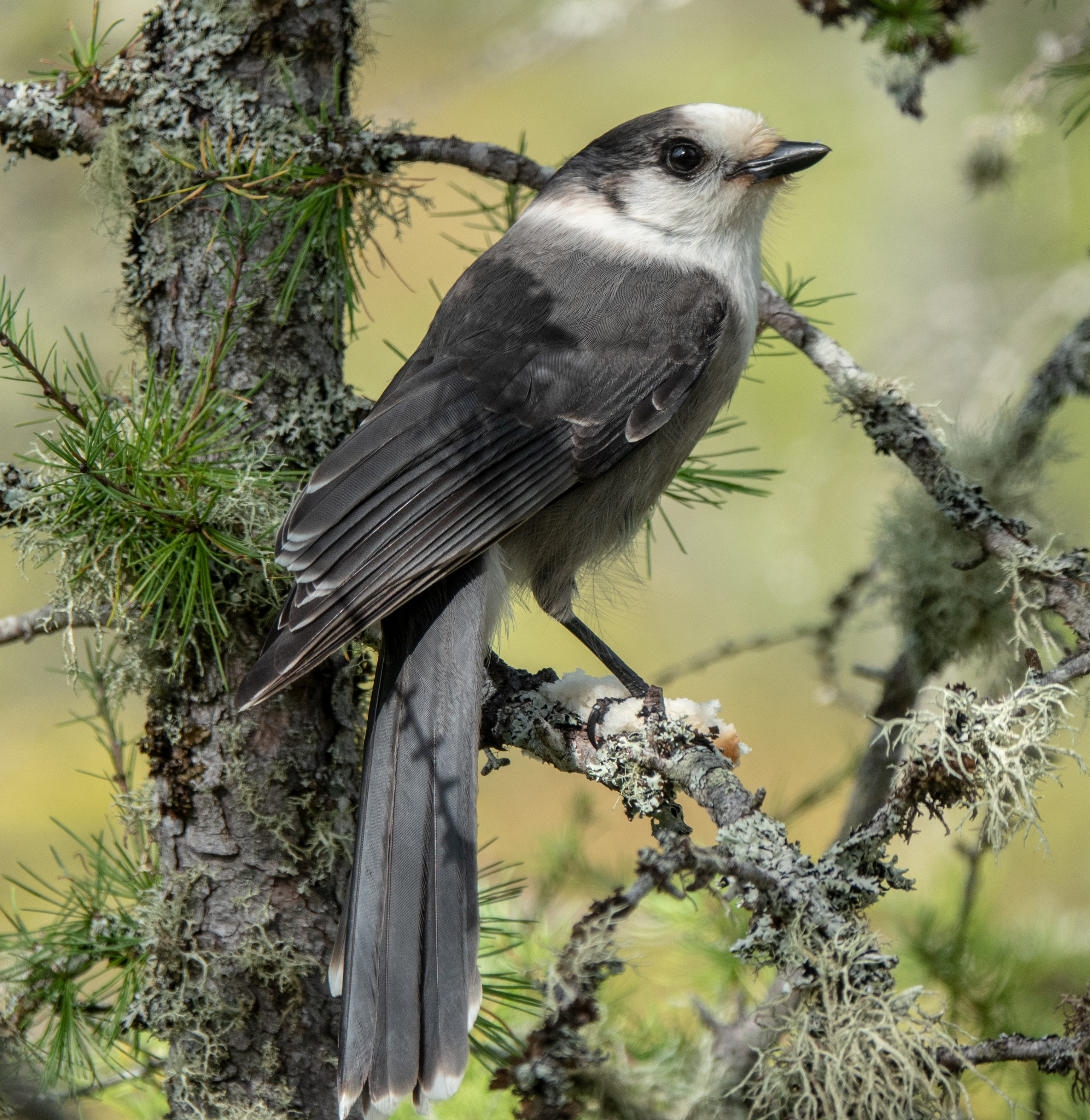 (left) Yellowstone - May 17, 2013
(right) Sabattis Bog, NY - September 28, 2021
---
We saw our first Gray Jay, now renamed as Canada Jays, on our anniversary during a visit to Yellowstone in 2013.
We subsequently spotted more Gray Jays on each of our visits to Alaska.
Our first Canada Jays in New York were on a trip to the Adirondacks. We got great looks at a couple of them during an all day birding trip with Joan Collins of Adirondack Avian Expeditions. We also saw several more on our own during more Adirondack birding.
---
More of our Bird List
Lynn and John Salmon <>{