World Heritage Uluru - Kata Tjuta National Park
The Red Center
by Lynn & John Salmon <>{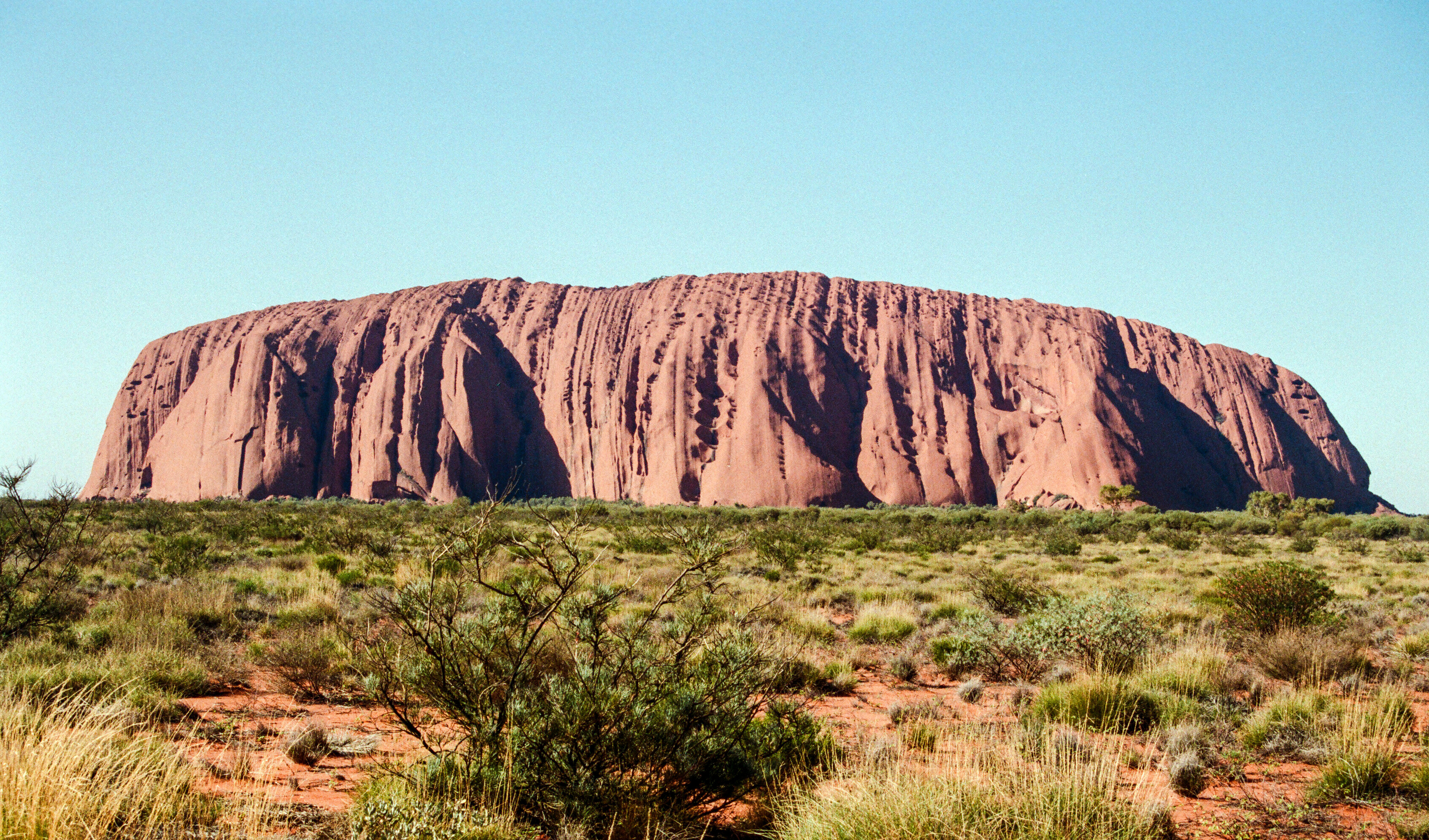 The immense rock formation of Uluru is one of the world's most famous monoliths. It is 9.4 kilometers in circumference and rises 340 meters above the plain. William Gosse was the first European to sight Uluru in 1873 and named it Ayers Rock.
The site has great cultural significance for the Aboriginal people, who believe it played an important role in their Dreamtime. The sheltered caves and overhangs around the base of the rock have served as canvas to hundreds of generations of native artists.
The National Park and World Heritage Listing also includes "the Olgas" a range of enormous rock domes 36 km (22 miles) to the west. These are called Kata Tjuta by the Aboriginal People which means "many heads."
Uluru is located in the Red Center of Australia about 5 hours SW of Alice Springs. We visited in June 1992 and stopped in another beautiful spot, Ormiston Gorge, which is 135 km west of Alice Springs.

Photos from our June, 1992 visit to the Red Center:
---
Lynn & John Salmon <>{