Isabella Stewart Gardner Museum
We happened to watch the Netflix series, This is a Robbery, during the pandemic. The theft happened in 1990, nearly 10 years after we left MIT. We realised that we had never visited this museum during our time in Boston, and put it on our "to do" list for our next visit to the area.
I booked a timed ticket for myself to visit when the museum opened on Sunday morning on the last day of reunion weekend. It was a short walk across the Harvard Bridge on a lovely morning and I stopped for a couple of geocache finds along the way.
---
Eclectic collection: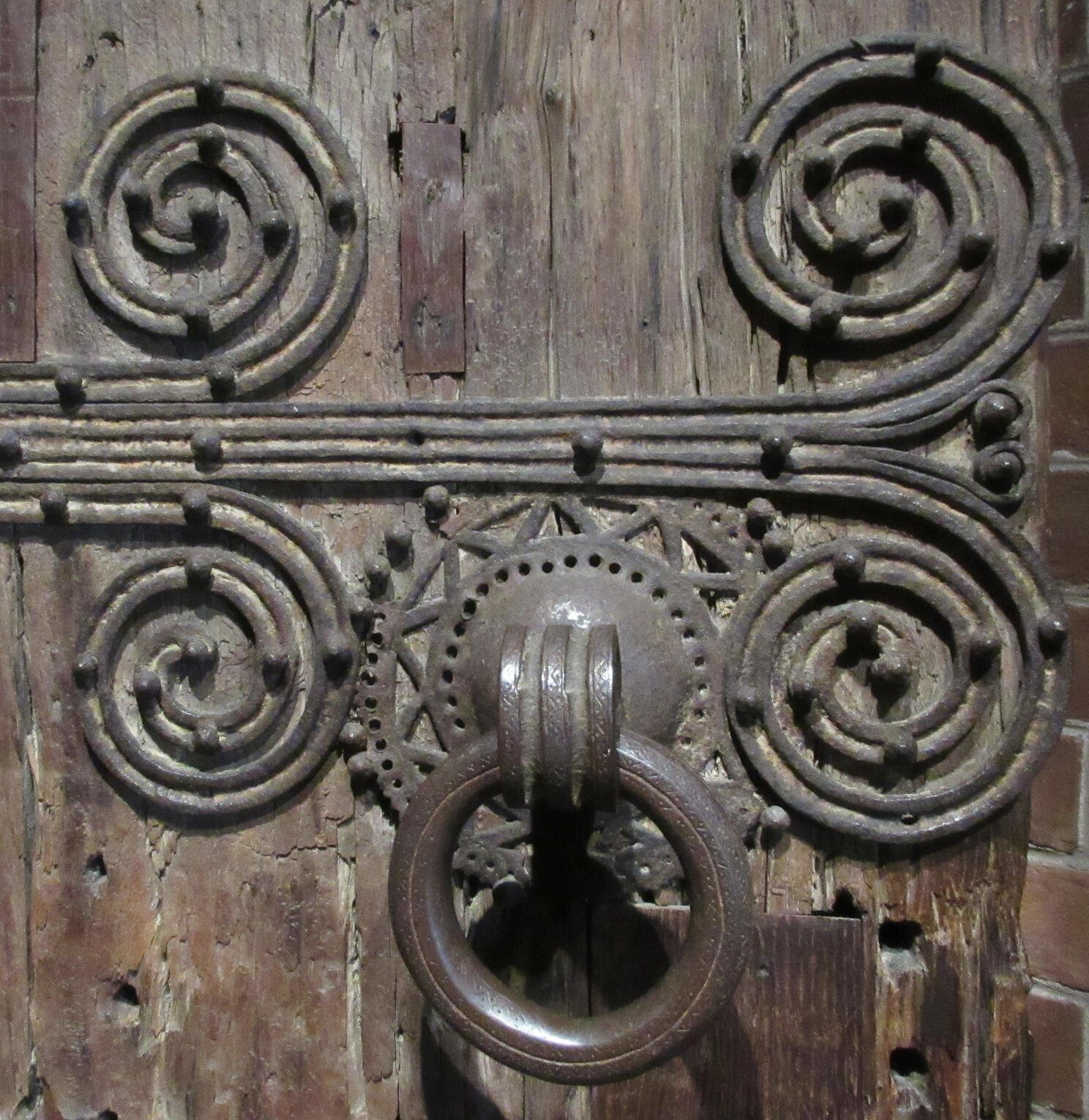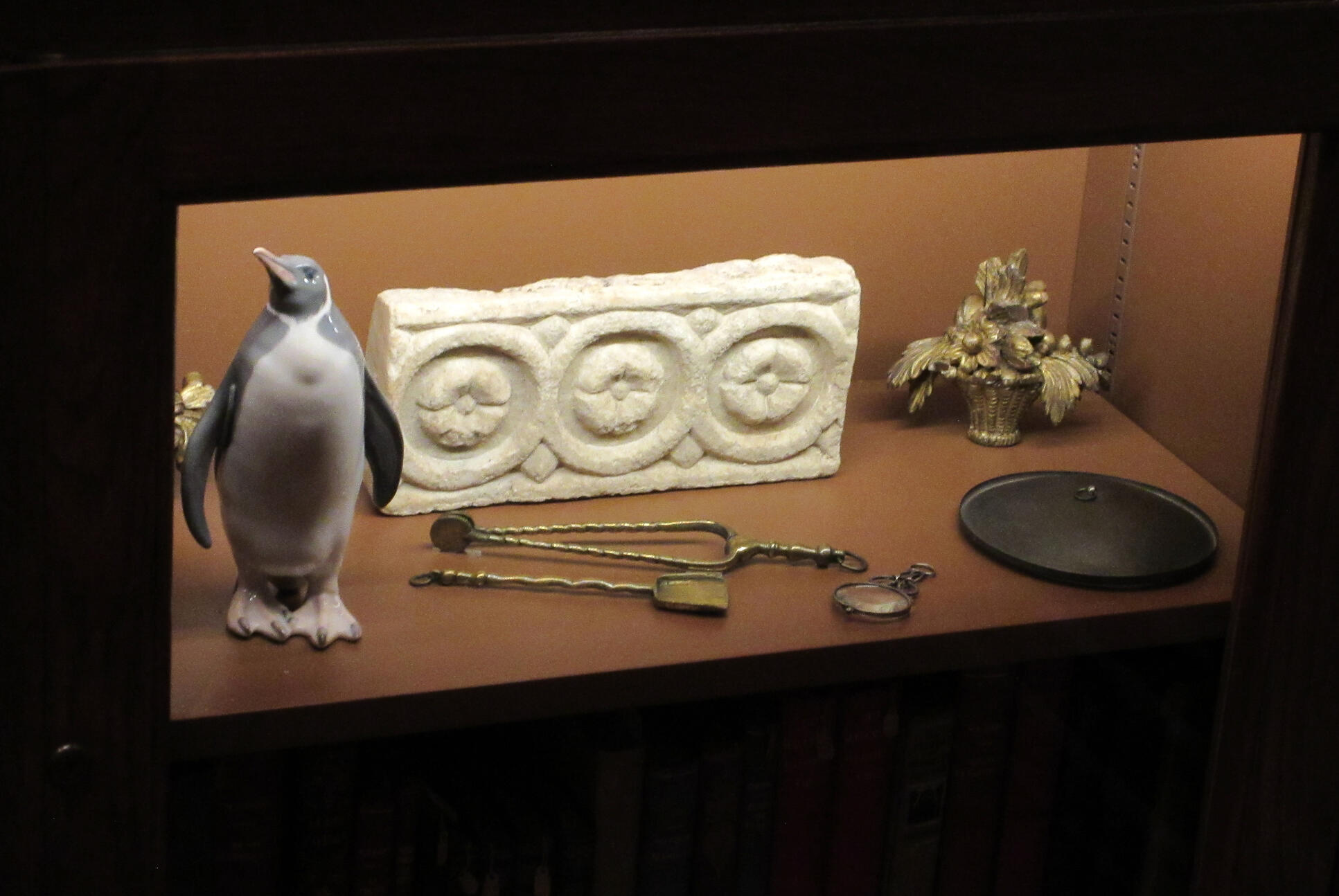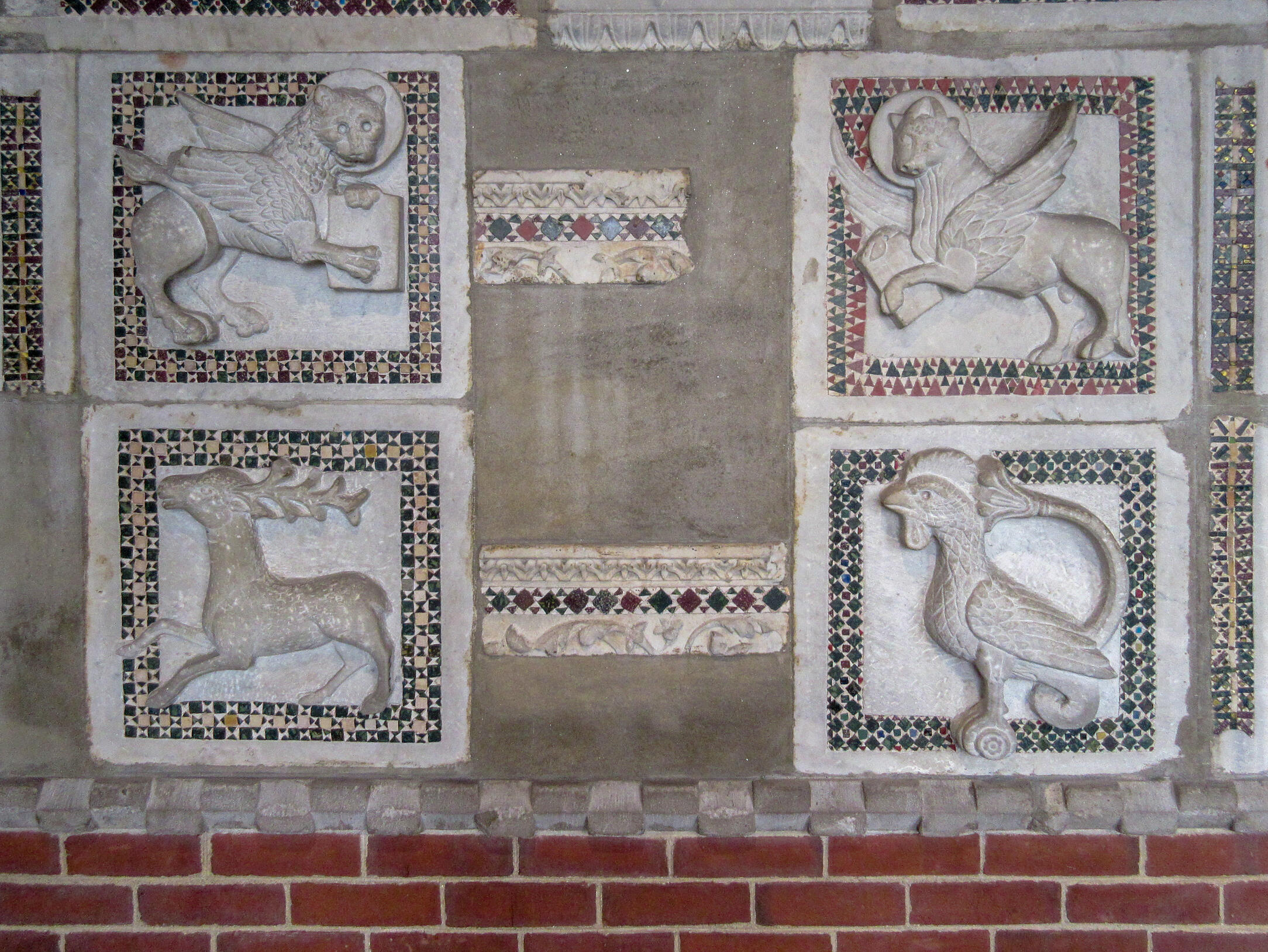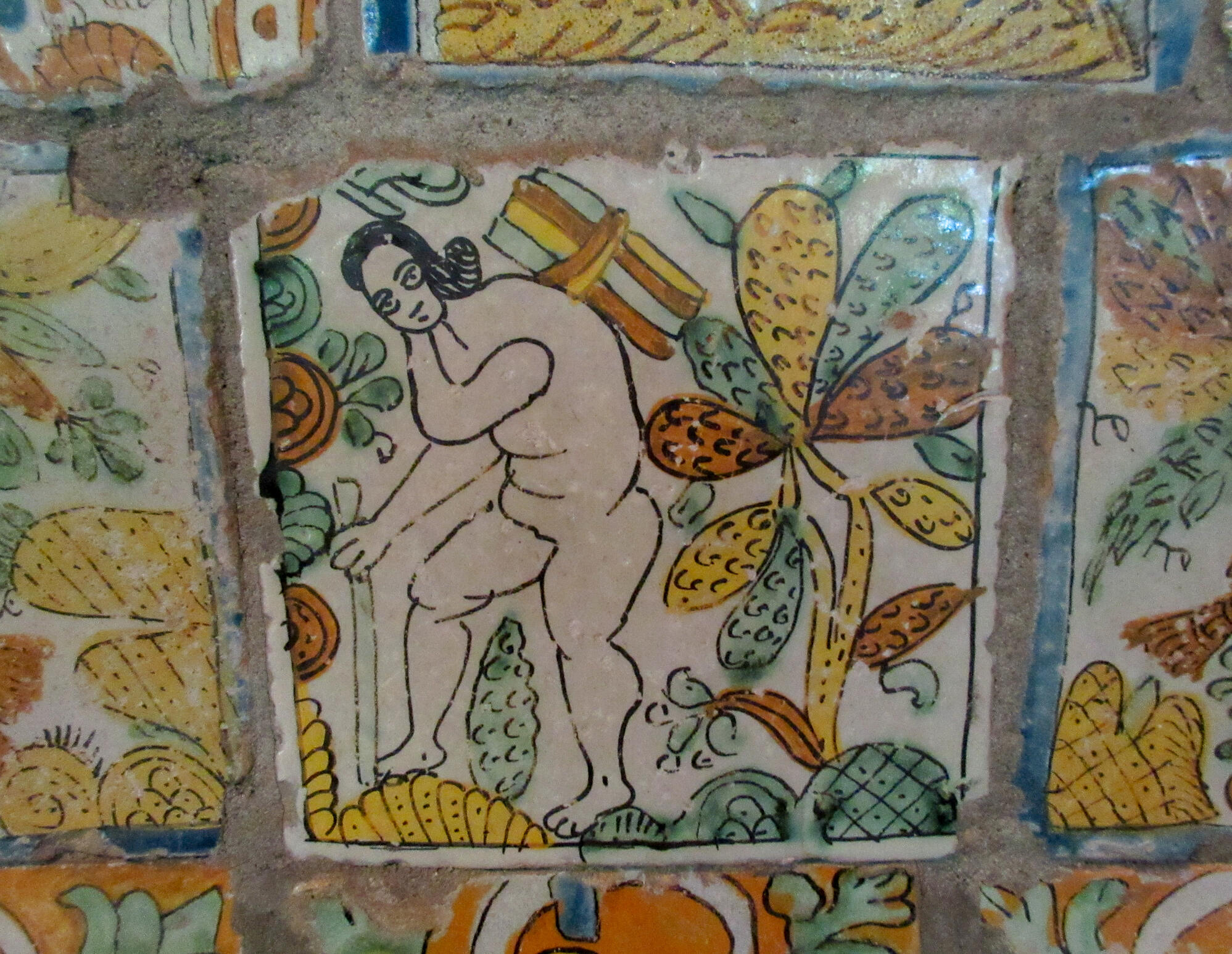 I instantly fell in love with the eclectic collection the moment I stepped into the enchanting sculpture and plant filled courtyard. John often took pictures of old door knobs on our travels, and I thought of him when I snapped the one pictured above and while noticing the penguin in a display case in the Vatichino Room.
There were a lot of cool cases with collections of old letters, and memorabilia. That stuff didn't photograph well, but the interesting wall tiles came out.
---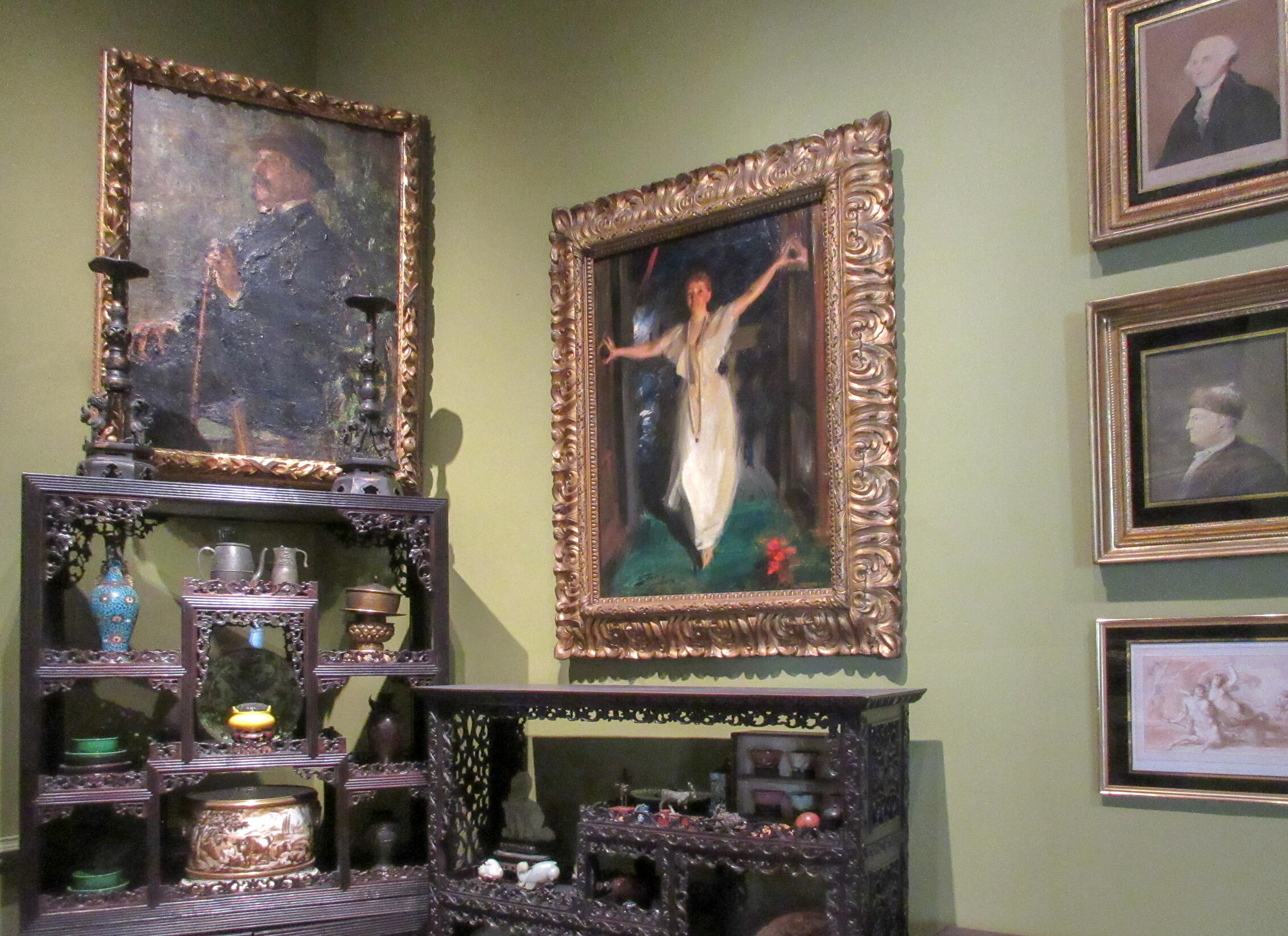 The upstairs galleries contained some serious art organized in the Dutch, Titian, Gothic, and Raphael Rooms.
---
This is a robbery
In 1990, 13 works were stolen from the museum. The items are still missing, but the frames left behind remain marking their places in the museum space. Three Rembrandt's were stolen, yet others remain in the Dutch Room.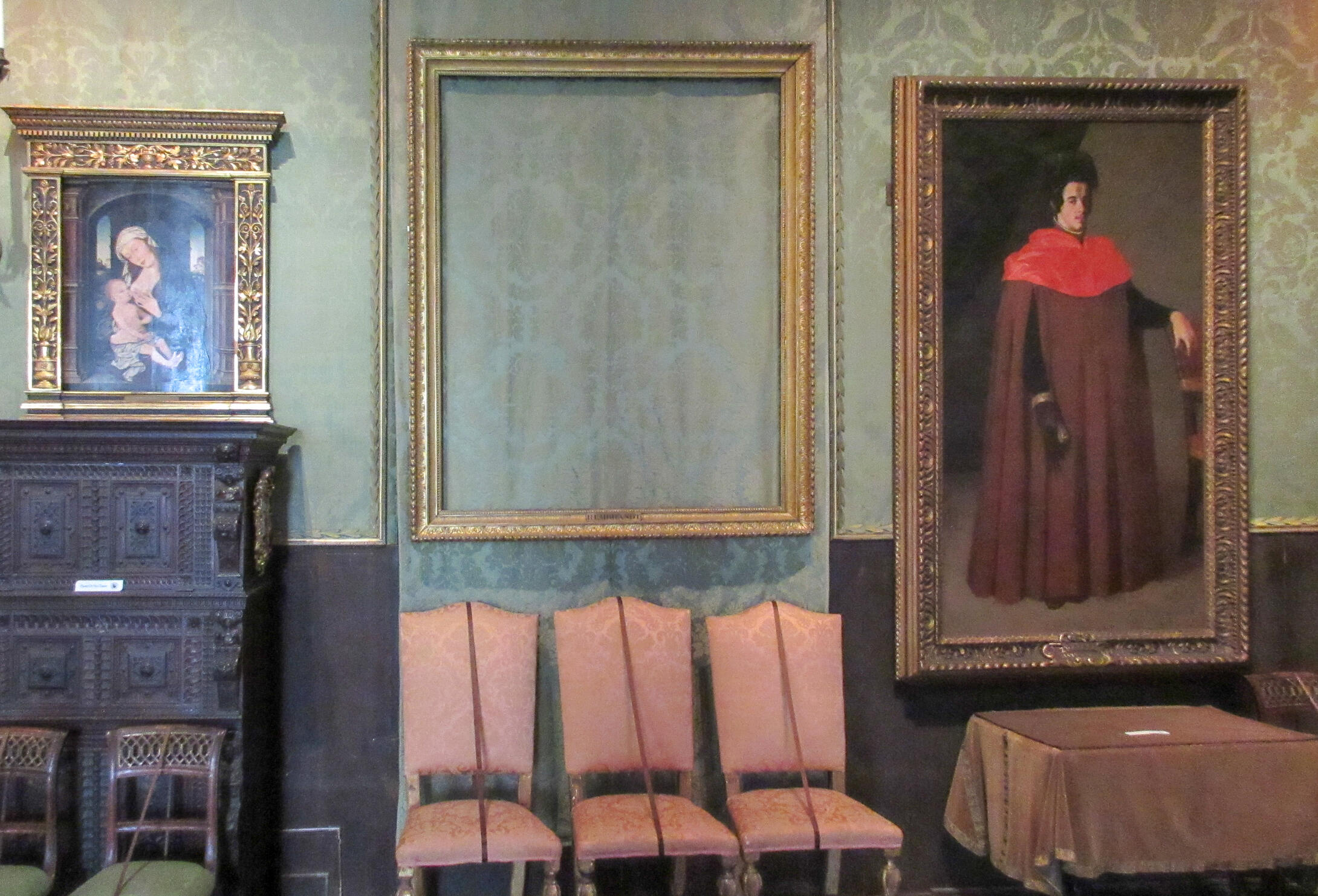 Rembrandt's Christ in the Storm on the Sea of Galilee is one of the missing pieces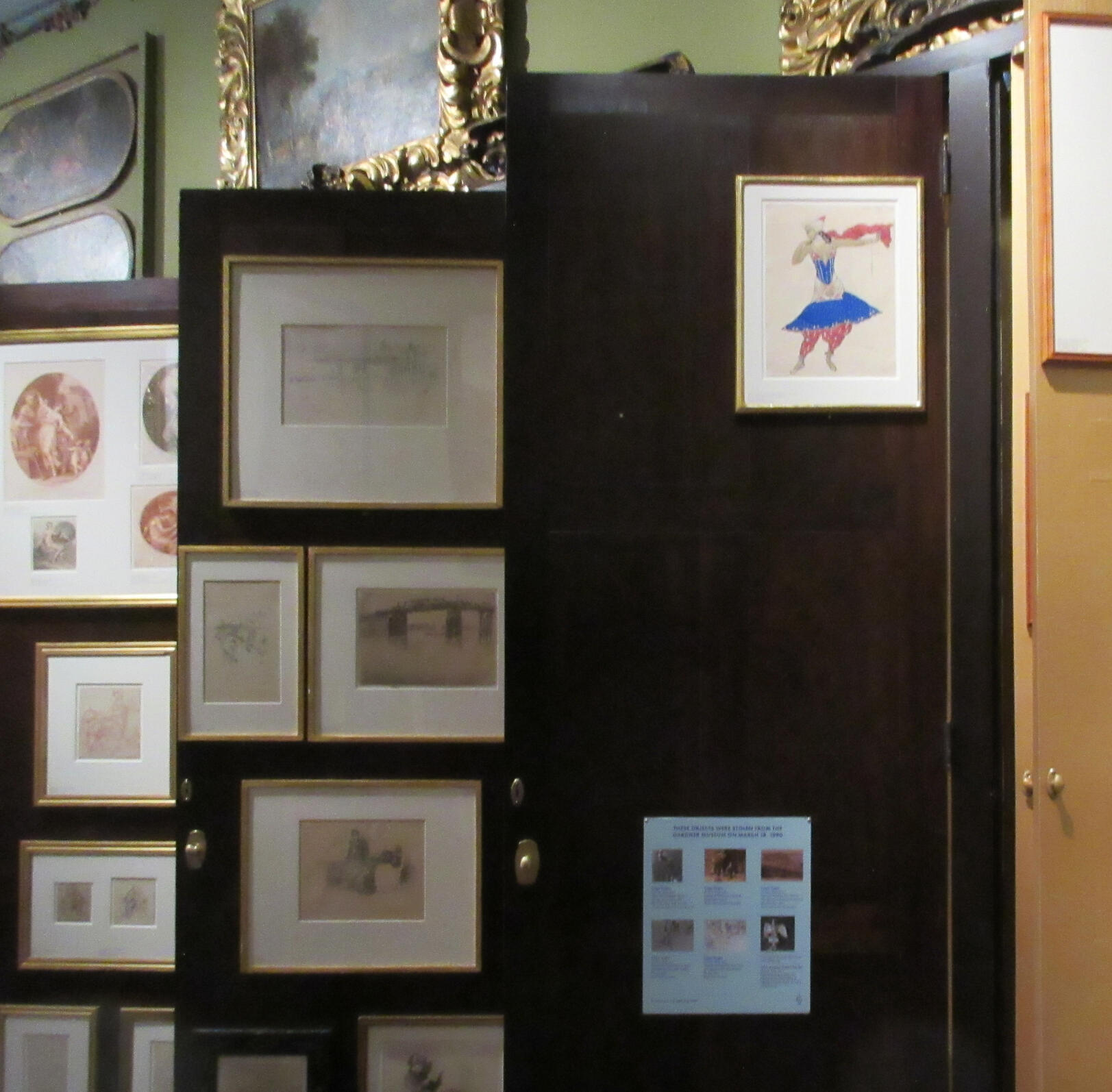 5 Degas drawings are missing
Manet's Chez Tortoni hung in the small empty frame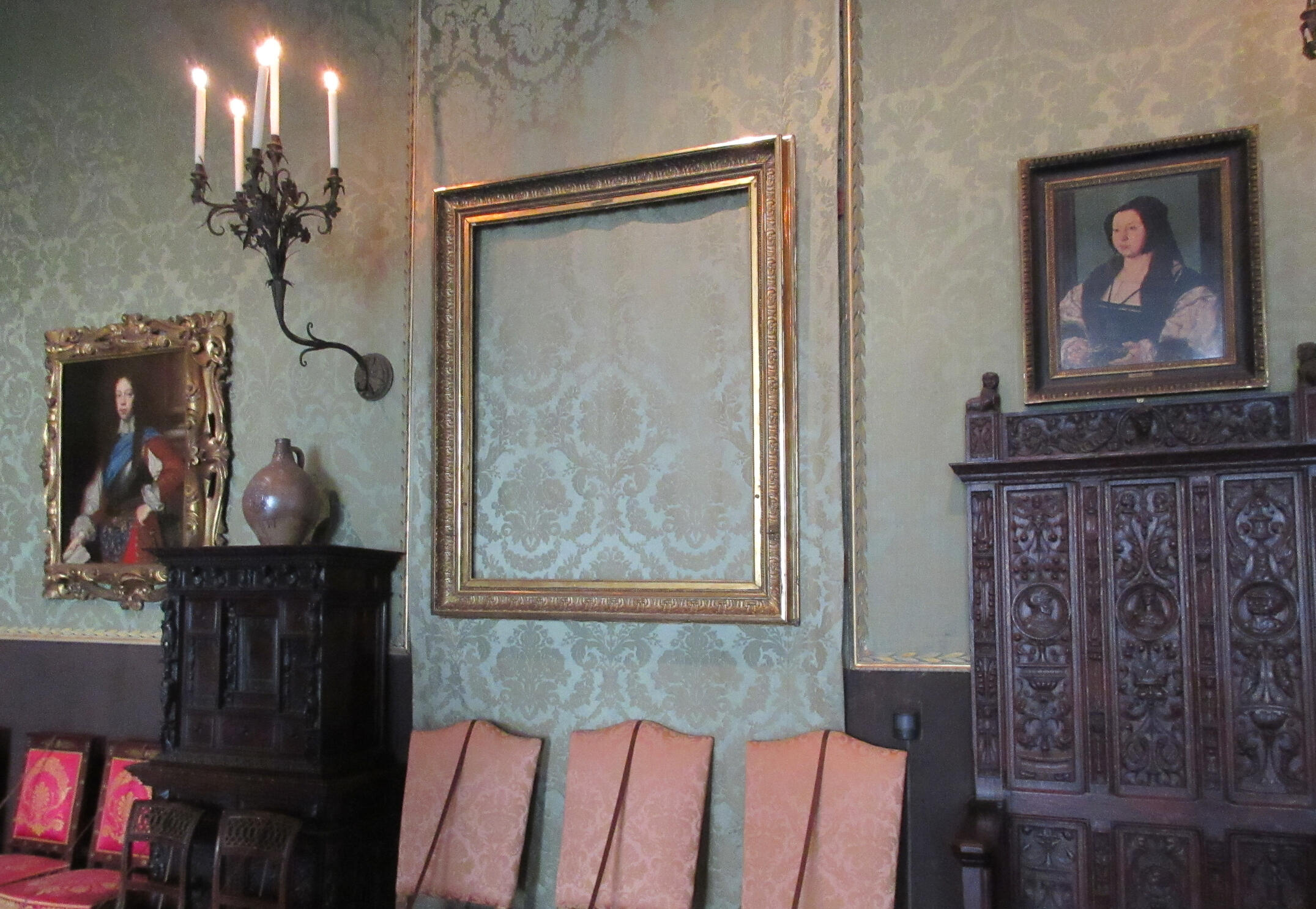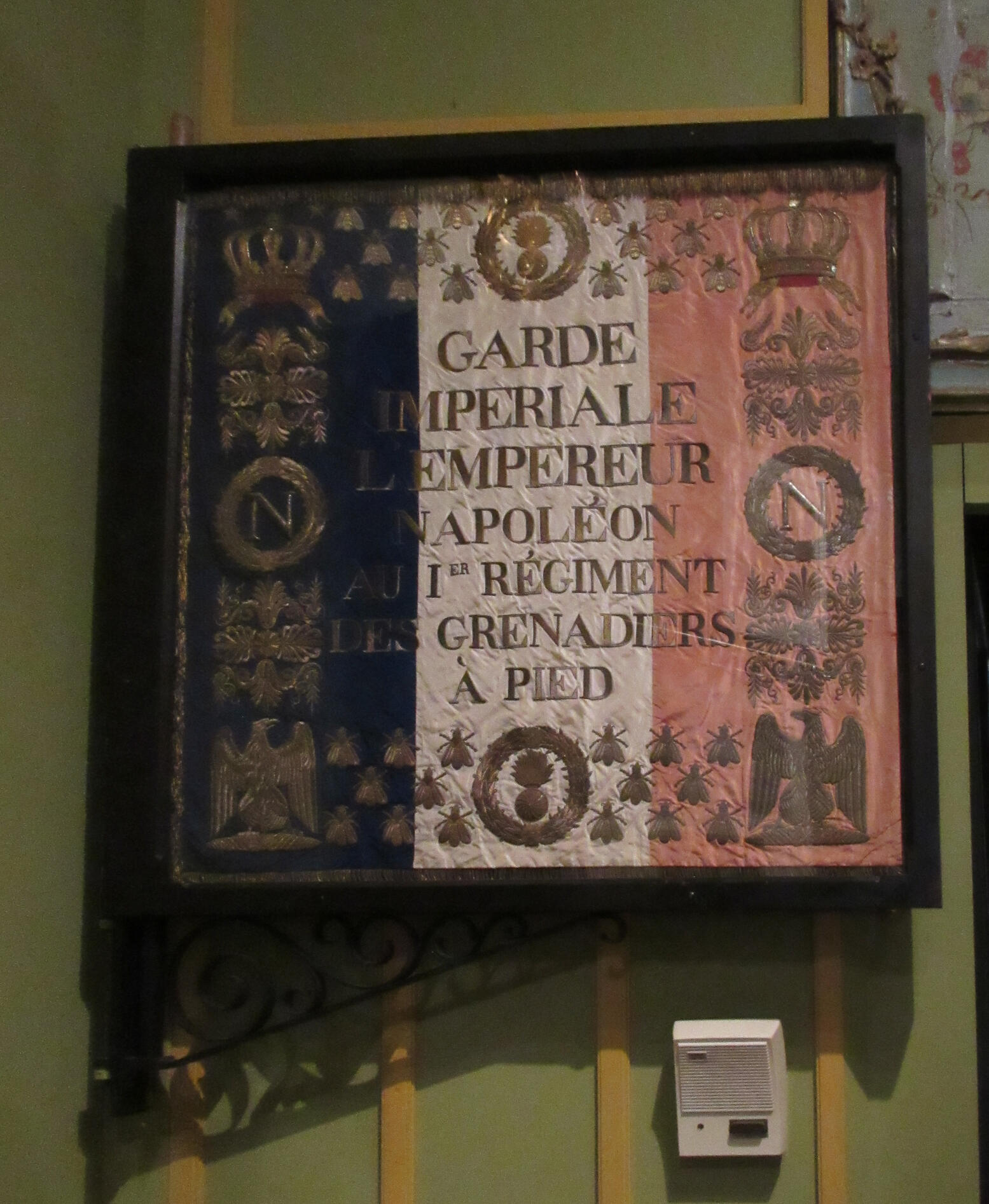 Read more about the theft here.
The museum also has a cafe with outdoor seating where I had a pleasant lunch with a delicious artichoke quiche, and some highly mediocre coffee.
---
Lynn Garry Salmon <>{
Last updated: July 4, 2022