Red-tailed Hawk (Buteo jamaicensis)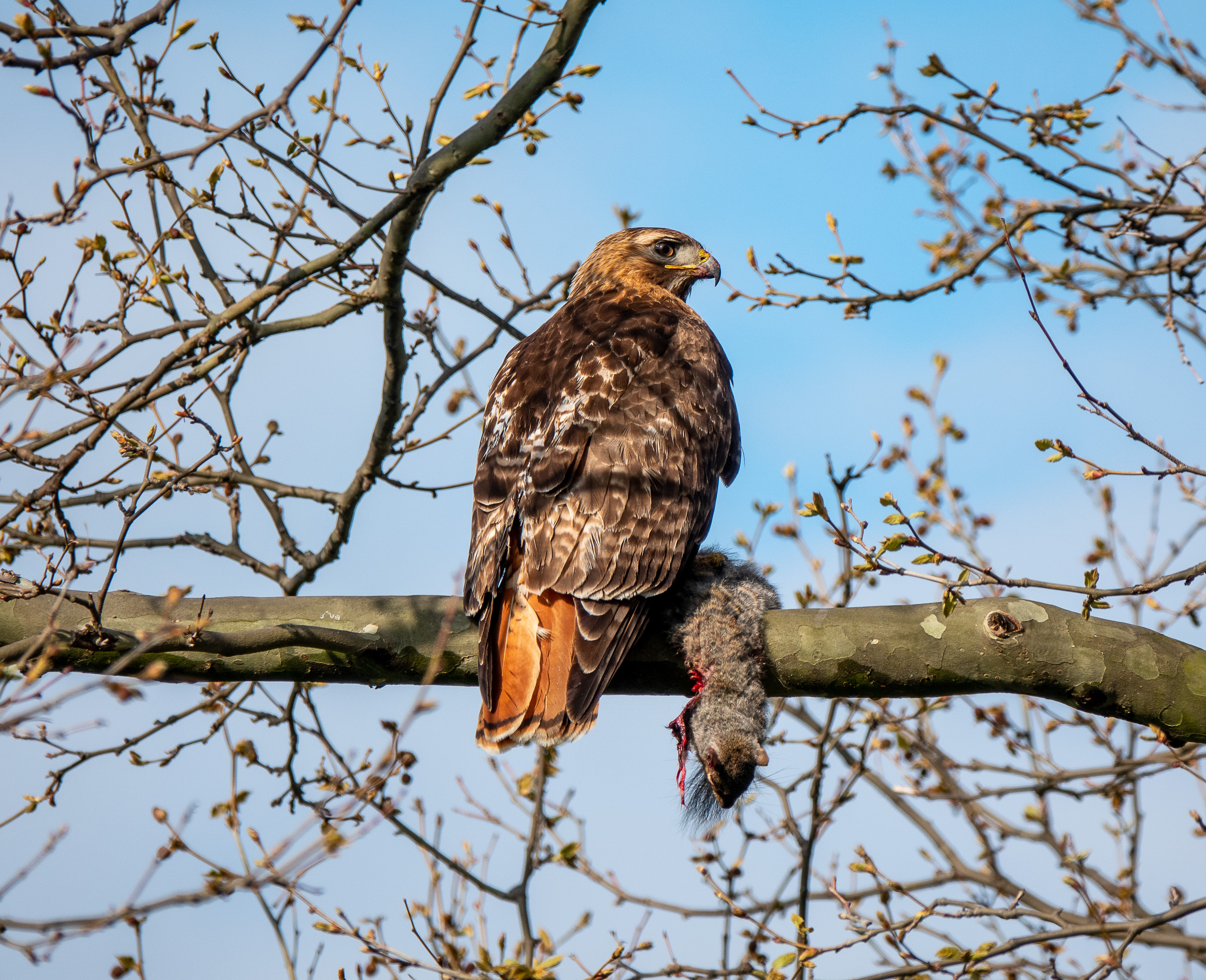 Croton Point Park, April 25, 2020.
---
First ebirded at Marian Yarrow Nature Preserve, March 18, 2012
We've also seen them in Montana, Wyoming, NJ, Cuba, Nebraska, Colorado, and Texas.
More photos:
Young red-tails in their nest at Croton Point Park (May 12, 2017):
---
---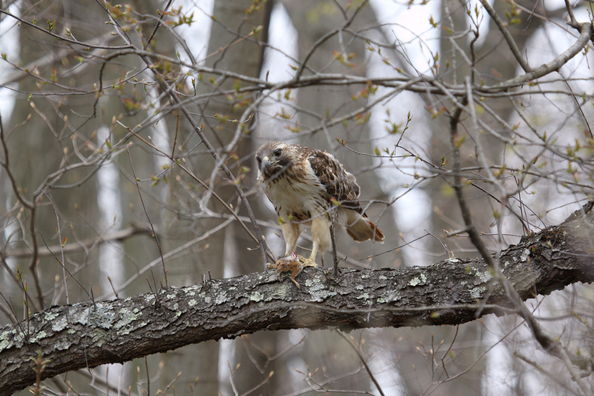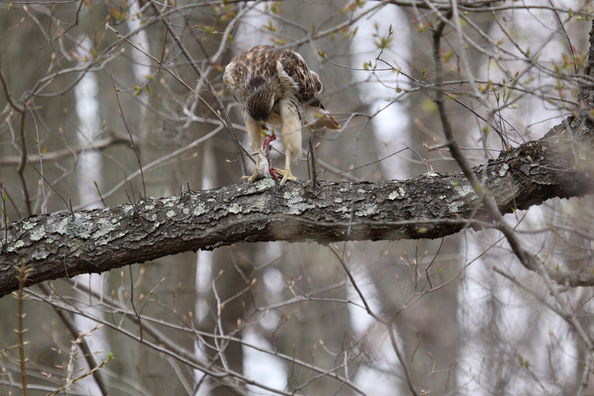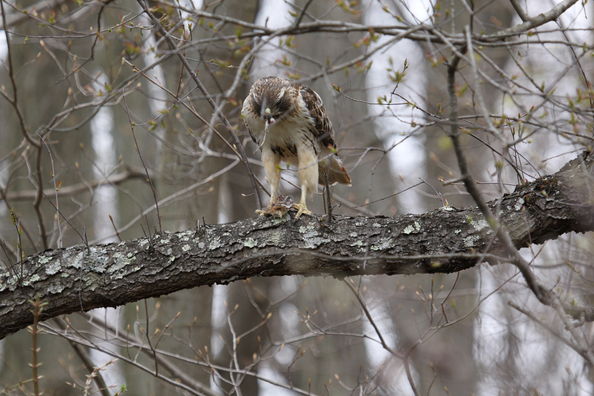 Red-tailed Hawk in our back yard in Chappaqua, April 18, 2013.
He's enjoying one of the many chipmunks for lunch.
---
More of our Bird List
Lynn and John Salmon <>{