Purple Finch (Haemorhous purpureous)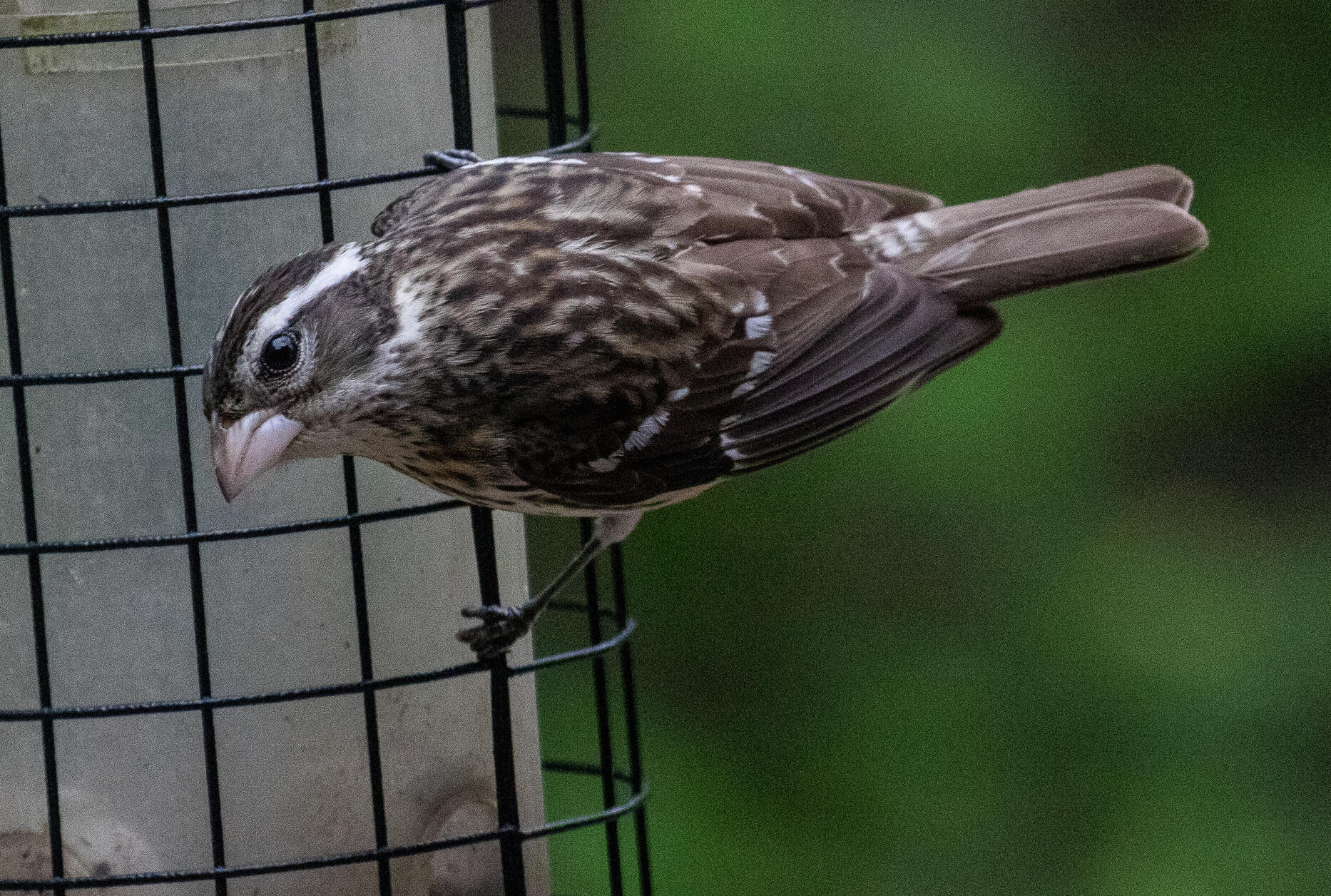 Female and Male, Quaker Bridge Home, May 3, 2019/ Jan 28, 2022
---
First ebirded at Croton Point Park on October 27, 2014.
These finches mix in with the house finches at the feeder on occasion. Spotted the first feeder finch, a female, in May 2019 and initially didn't know what it was.
We've also spotted purple finches in Newfoundland and New Jersey.
---
More of my Bird List
Lynn Salmon <>{