Fin del Mundo: A Trip to the End of the World
by Lynn & John Salmon <>{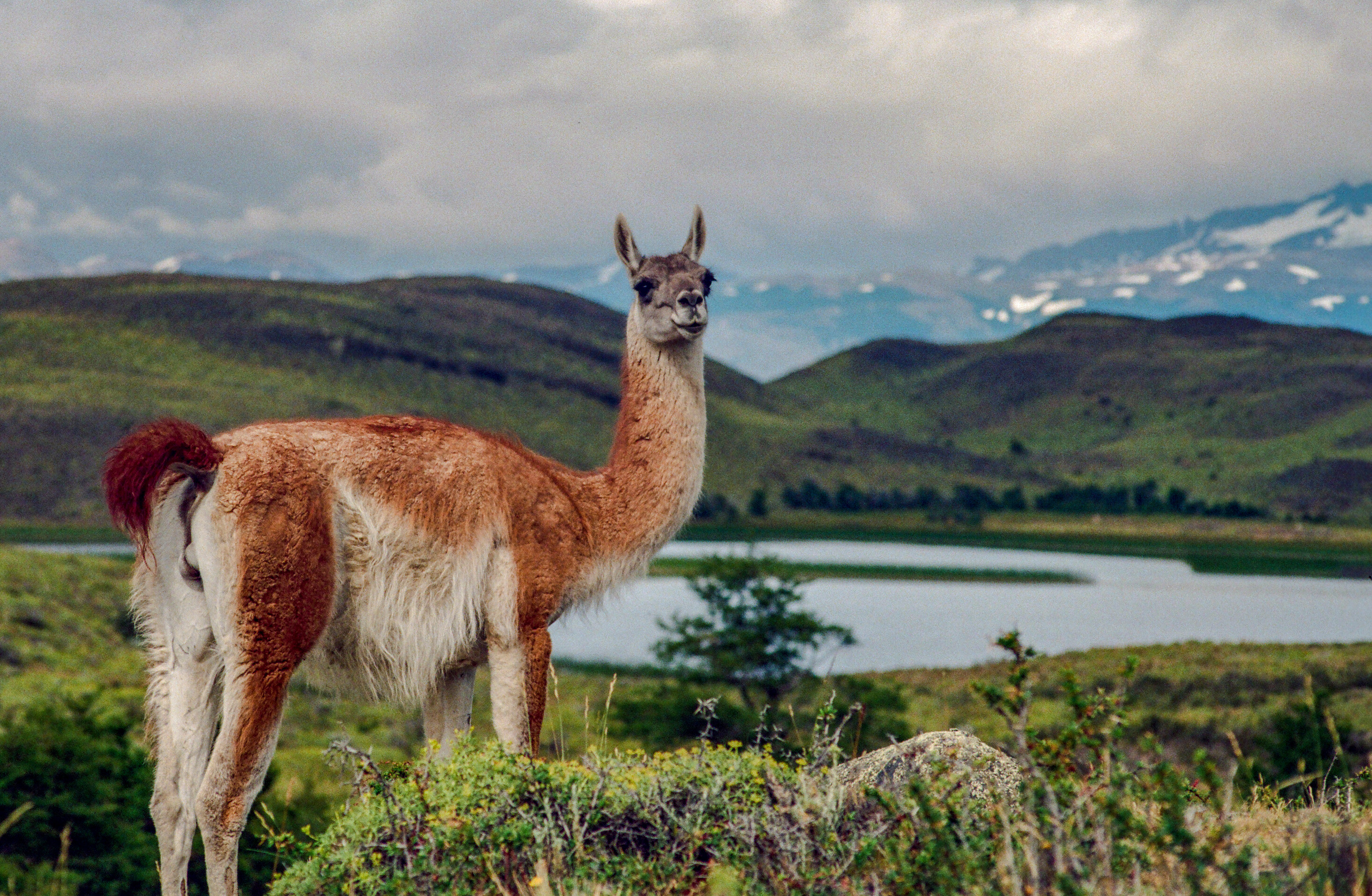 We visited the southern tip of Argentina and travelled around Patagonia including a few days in Torres del Paine, Chile for a New Year's holiday break in 1992-1993. See our travel log: A Trip to the End of the World for all the gory details.
We began the trip by heading as far south as we could go to Ushuaia. We were at the end of the world for the last day of the year. It was summer time there and we enjoyed the perfect 70 degree weather while visiting Tierra del Fuego National Park. We took a 12 hour cruise along the Beagle Channel in a large catamaran and there glimpsed our first penguins in the wild. Our first albatross, too, but we weren't yet birders. We had film cameras back then, so only took a few photos:


Photos from the "Fin Del Mundo" (Dec 92 - Jan 93)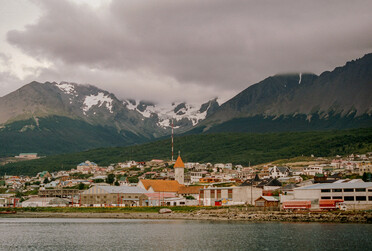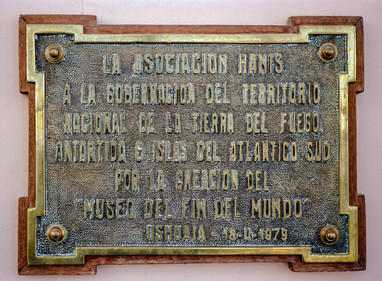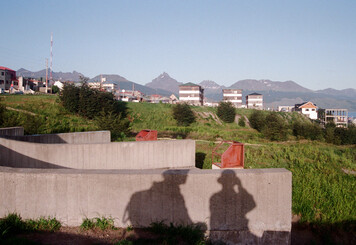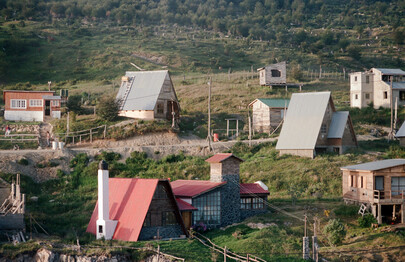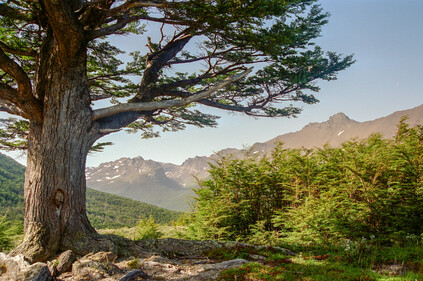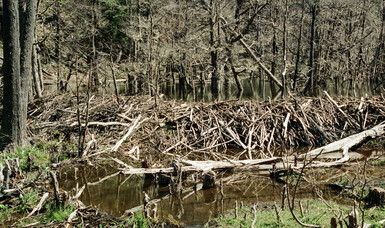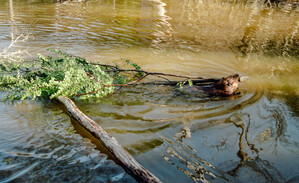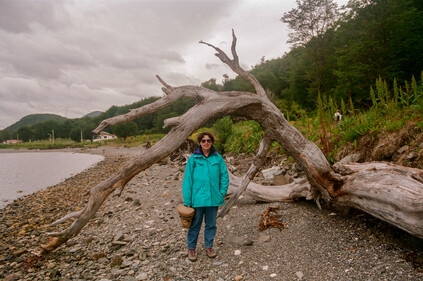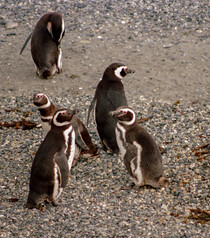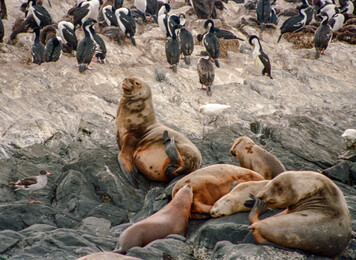 ---
Photos from Chile (January 1993)
We added a Chilean adventure to our itinerary and spent a handful of days in that country. Most of that time was in Torres del Paine National Park. We managed to get off the beaten track in our rental car. Highlights included frollicking guanacos and baby rheas. Read more details in our travel log: A Trip to the End of the World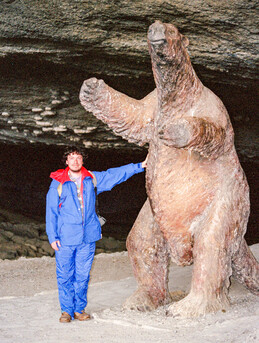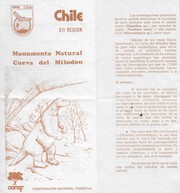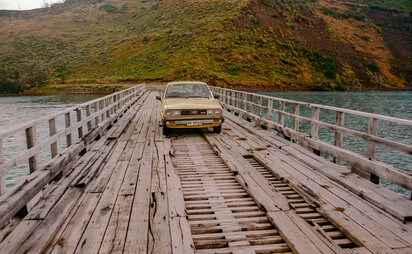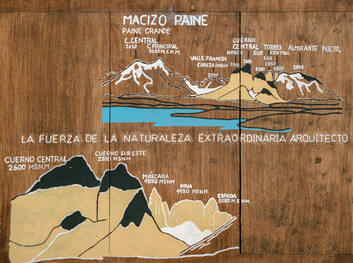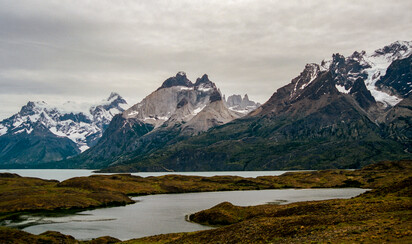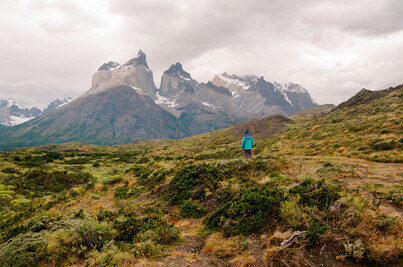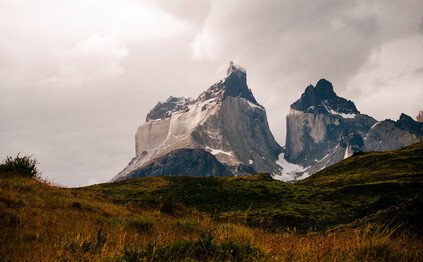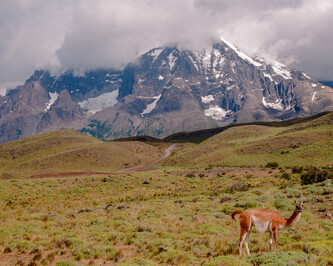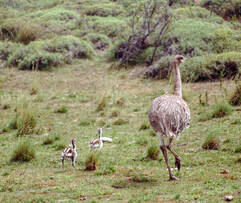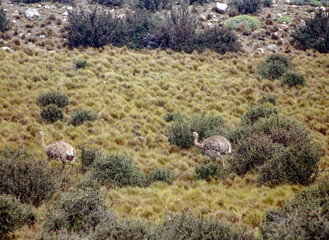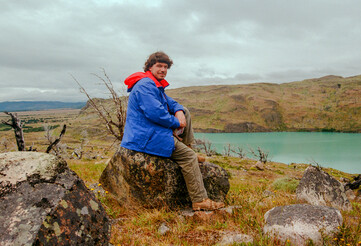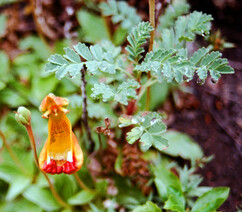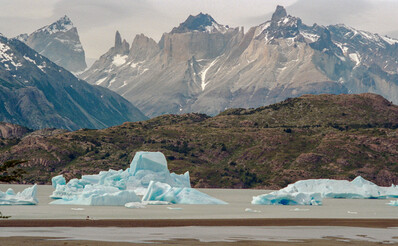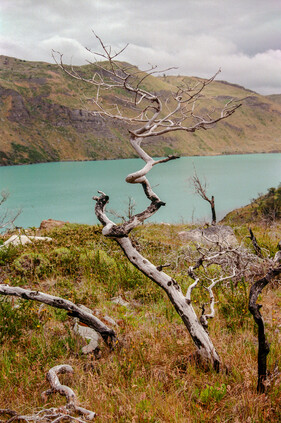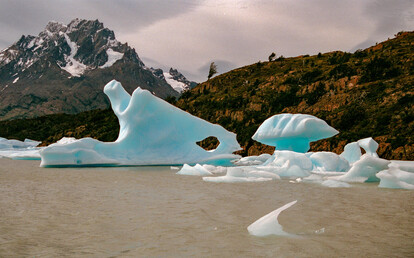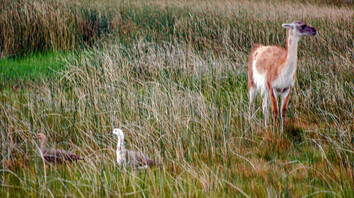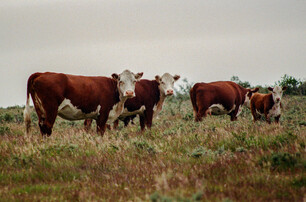 ---
Photos from Punta Tombo, Argentina - a half million penguins (January 12, 1993)
Back in Argentina we rented another vehicle (we couldn't take any rental cars across the border) and set off for places with interesting wildlife including a million Magellanic penguins in Punta Tombo. Read more in our travel log: A Trip to the end of the World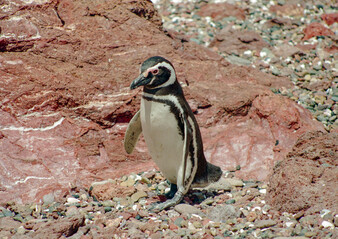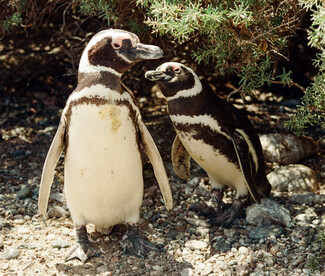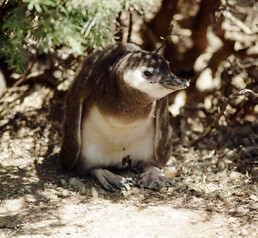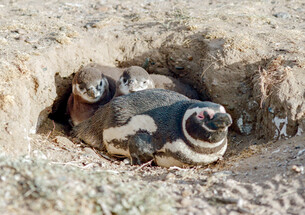 ---
Photos from Peninsula Valdes, Argentina (January 13, 1993)
We enjoyed more wildlife in Peninsula Valdes - which subsequently became a World Heritage Site in 1999.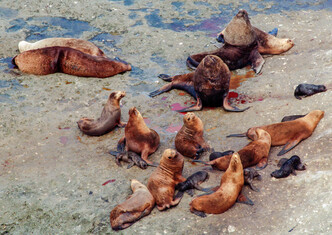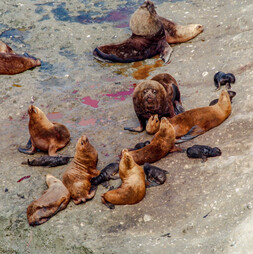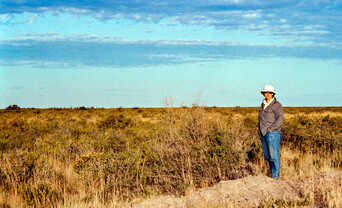 ---
Photos from Other Places in Argentina (January, 1993)
A few more photos from our trip including the weird attraction, El Desafio in Gaiman and some sites in Buenos Aires.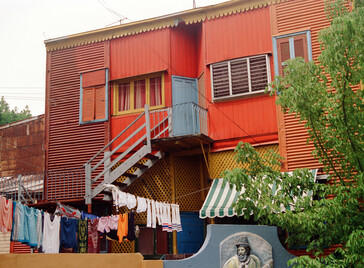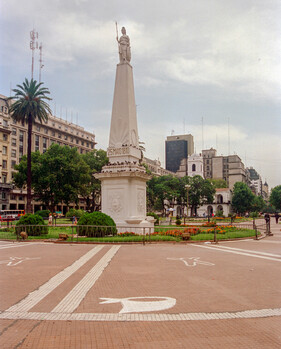 ---
World Heritage Parque Nacional Los Glaciares
There were only 3 World Heritage Sites in Argentina at the time of our visit. We had an amazing time visiting Parque Nacional Los Glaciares. We also stopped in at Peninsula Valdez that became a WH site six years later in 1999.
---
Return to our A Trip to the End of the World adventure.
Lynn & John Salmon <>{